Deadly Florida sinkhole reopens after swallowing sleeping man in 2013
Published time: 19 Aug, 2015 20:03
Edited time: 19 Aug, 2015 21:12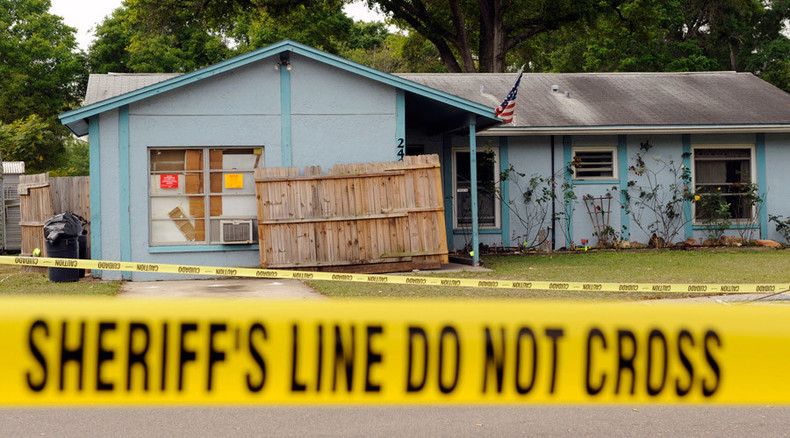 A sinkhole that consumed a sleeping man back in March 2013 reopened on Wednesday, Florida officials said.
The approximately 20 foot wide sinkhole opened up right next to an apartment complex in Seffner, Florida. The depth of the hole is not clear.
Two years ago in March, the sinkhole opened at the same site, swallowing Jeff Bush, 36, while he was asleep in his house. The sinkhole ended up claiming a vast portion of the floors of two bedrooms in the house. Jeremy Bush was almost killed as well when he attempted to save Jeff, his brother.
The body of Jeff Bush was never recovered, and the house was torn down at the order of county authorities along with two adjacent homes. The lot remains empty to this day.
READ MORE: Several houses in Florida have been evacuated as man-swallowing sinkhole grows
Nobody has been injured by the new sinkhole, and no homes in the vicinity have been evacuated.
Florida is highly prone to sinkholes because of the prevalence of underground limestone, a porous rock that easily dissolves in water, creating caverns.