Several houses in Florida have been evacuated as man-swallowing sinkhole grows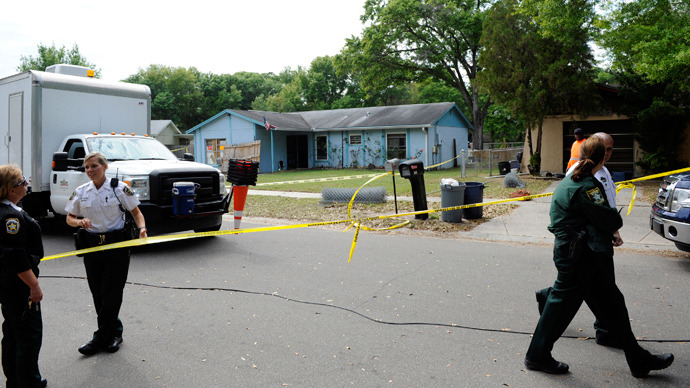 Residents are being evacuated from several houses in Seffner, which are next door to the one where a man was swallowed by a sinkhole as he slept. The hole is believed to be growing.
Several Faithway Drive houses were determined by investigators to be in danger, as the authorities warned the sinkhole was unstable and could grow.
"We are still delineating the edge of the sinkhole. We don't know if it has changed," newspaper The Tampa Tribune quoted the President of an engineering company, Larry Madrid, who also added that heavy equipment 'should arrive on the scene later today or Sunday'.
"I cannot tell you why it has not collapsed yet," AP has quoted, Bill Bracken, the owner of another engineering company called to assess the sinkhole. He described the earth below as a "very large, very fluid mass."
Florida is highly prone to sinkholes because of the underground prevalence of limestone, a porous rock that easily dissolves in water, creating caverns.
"You can almost envision a piece of Swiss cheese. Any house in Florida could be in that same situation," sinkhole expert Taylor Yarkosky told AP.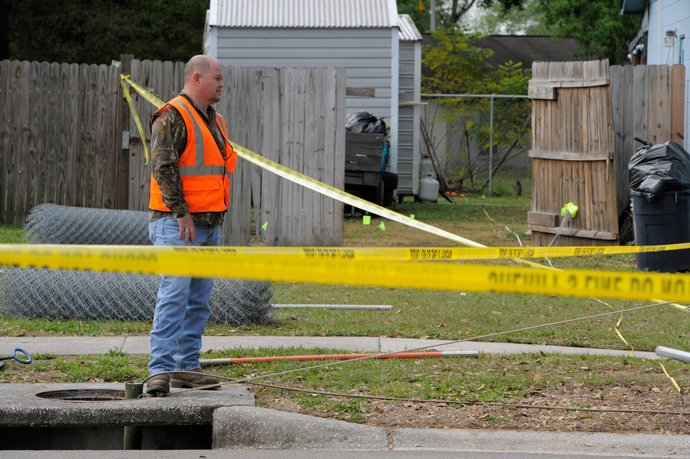 On Saturday rescuers ended their effort to find Bush, who had vanished under the earth, sucked in into a sinkhole that suddenly opened under his bedroom in a suburban Tampa home.
After lowering listening devices and cameras into the hole rescuers did not detect any signs of his body. Officials said for safety reasons they are now planning to demolish the whole house into the hole.
The hole, estimated to be 20 feet across and 20 feet deep, literally swallowed the 37-year-old man, along with his bed, television and dresser into the ground as it broke through the concrete floor of his bedroom on Thursday.
As Bush was presumed dead on Friday, his brother described as he jumped in to try to save his sibling that he "heard him hollering my name to help him," said Jeremy Bush.
Six people, including a 2-year-old child, were inside the house at the time of the incident.
"I feel in my heart he didn't make it," Bush told Tampa TV station WFTS. "There were six of us in the house, five got out."
When the emergency team got to the scene "all they could see was a part of a mattress sticking out of the hole," said Hillsborough County Fire Rescue Chief Ron Rogers.
County administrator Mike Merrill described the home as "seriously unstable," warning that more lives could be lost if people continue to occupy the house.
A 400-foot sinkhole near Orlando in 1981 swallowed up five sports cars, two businesses and a three-bedroom house. More than 500 sinkholes have been reported in Hillsborough County since 1954.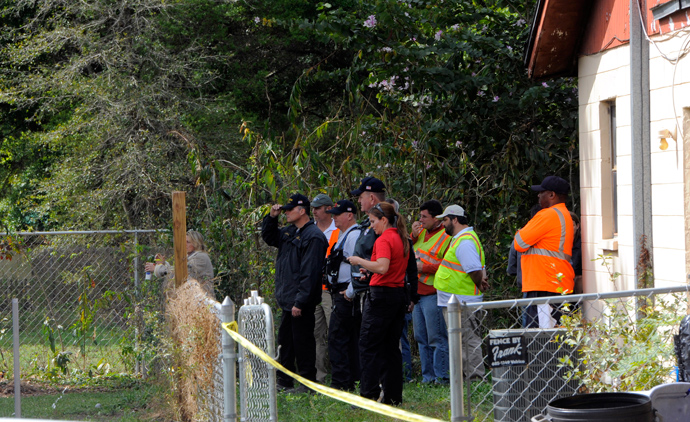 You can share this story on social media: