NASA tests super-engine that will one day take us to Mars (PHOTO, VIDEO)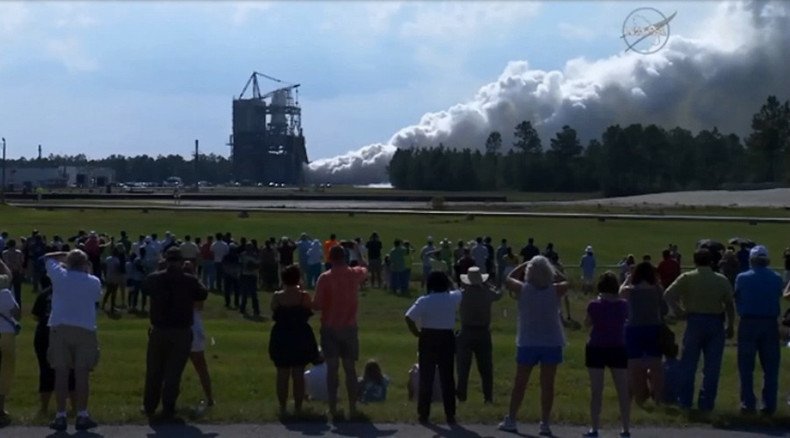 NASA has just tested its next-generation, RS-25 super-engine that promises to take humans to Mars. Designed for the agency's 70-ton Space Launch System rocket, it will be fitted onto the Orion spacecraft.
The August 13 test-firing was carried out at the Stennis Space Center in Mississippi. It was the sixth out of seven tests for the main engine to power the SLS rocket. Four of the engines, together with two boosters, will be used to launch the dream mission to space.
"It is the most complicated rocket engine out there on the market, but that's because it's the Ferrari of rocket engines," Kathryn Crowe, the propulsion engineer on the engine, told CNET.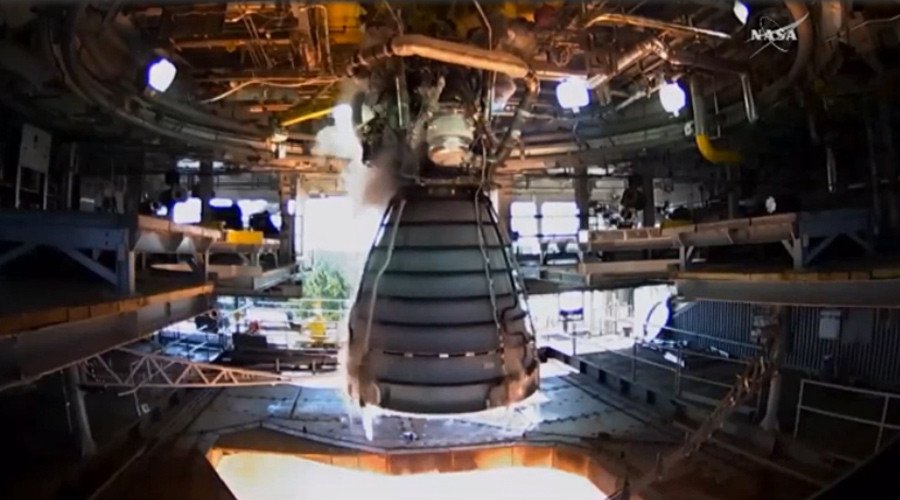 "When you're looking at designing a rocket engine, there are several different ways you can optimize it. You can optimize it through increasing its thrust, increasing the weight-to-thrust ratio, or increasing its overall efficiency and how it consumes your propellant. With this engine, they maximized all three."
The space run looked spectacular, with more smoke than a 1980s heavy metal rock show.
The engine burned for more than 500 seconds, wowing onlookers as they stood gazing at the marvel from a safe distance.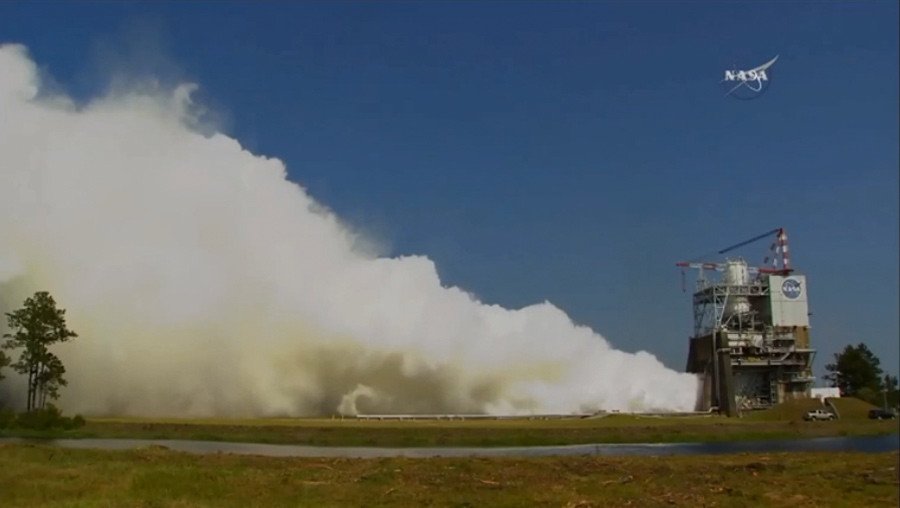 Although everything went as planned, NASA will need to run more tests on other engine parts and see how they all work in concert, before sitting down again and adjusting for what it hopes will be even more impressive results.
READ MORE: Google using NASA partnership to test drones inside the US - report
The super-engine's power will allow spacecraft to travel at speeds of up to 36,500kilometers an hour. It'll do this with its four turbopumps, producing a staggering 12 million horsepower. It's also capable of withstanding much higher pressures and temperatures than any engine before.
You can share this story on social media: