New York judge rules for banking industry in suit over NYC transparency law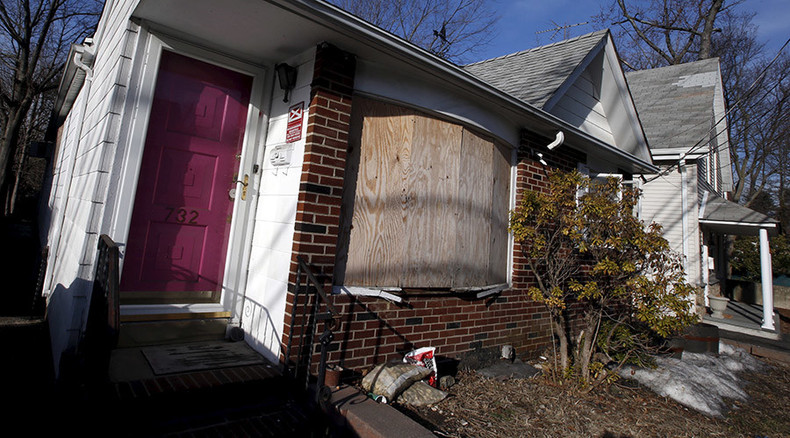 A New York federal judge has delivered a victory for the banking industry in a lawsuit that overturned a city law intended to promote transparency by revealing how well banks were serving local communities, particularly communities of color.
In a 71-page opinion, Judge Katherine Polk Failla said that, though the law may have been passed with the best intentions, the Responsible Banking Act of 2012 was unconstitutional because it gave the city too much power.
"A review of the extensive record in this case confirms that while the animating concerns for the City Council are valid, the means by which it sought to harness banks to redress those concerns intrudes on the province of federal and state governments," Judge Failla said in her decision, reported the New York Post.
The act allowed New York City to collect information about how well banks were serving local communities, particularly communities of color, when deciding where to place its deposits. It also gave the city information on loan and foreclosure data, and would have helped prevent red-lining, a practice wherein banks refused to lend in certain communities.
Lawyers for the New York Bankers Association argued in court that questions of transparency should be reserved for federal and state regulators and the New York Department of Financial Services.
The ruling is a major win for some of the biggest banks, including JPMorgan Chase, Wells Fargo, Bank of America, and Citigroup.
"This is an important decision for the banking industry with nationwide ramifications," Michael Smith, president and CEO of the NYBA, said in a statement, according to Reuters. "The banks in New York will continue to be supervised by state and federal regulators, and will continue to reinvest in the communities in which they operate."
READ MORE: Feds fight against Idaho law banning the homeless from sleeping in streets
Several community housing and development organizations filed an amicus brief on behalf of City Hall, arguing that banks have historically under-served or failed to serve lower income communities to the serious detriment of the city as a whole.
"The conditions in under-served communities in New York City were exacerbated by the abusive financial practices leading up to the financial crisis, and the recession which followed," the amicus brief read.
"New York's neighborhoods have been severely affected by irresponsible and discriminatory mortgage lending practices that have led to astronomical rates of foreclosure, and a lack of small business lending and community development lending."
The brief also argued that many communities have little access to basic banking services and that there is a stark contrast between the number of physical bank branches in white, more affluent communities, and communities of color and lower income residents.
Roughly 825,000 New Yorkers don't have a bank account, according to a study by the Association for Neighborhood and Housing Development in New York City. During the financial crisis, community development lending fell 29 percent despite a 10 percent increase in bank deposits.
READ MORE: Obama admin. lays out new housing rules to fight segregation
"We are very disappointed in this decision. The New York City government should have the ability to gather the information needed to make informed decisions on which banks it hires to hold it municipal accounts," Jesse Van Tol, chief of membership and policy at the National Community Reinvestment Coalition, one of the groups contributing to the amicus brief, said in a statement.
"That's what this ordinance does; it does not interfere with or impede state or federal bank regulatory measures."
City Hall is considering an appeal.
"We are disappointed in the decision," Nick Paolucci, a spokesman for Mayor Bill de Blasio, told the Post."The city has vital role in understanding the effects banks are having on the economic health of our neighborhoods."