Police say New Mexico forfeiture reform leaves them short-changed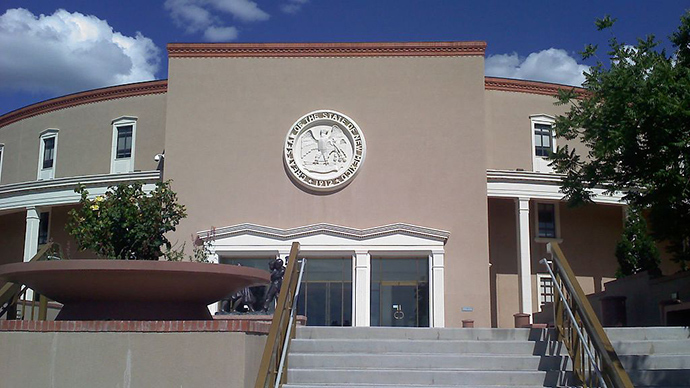 Civil rights activists hailed New Mexico's ban on civil asset forfeiture, the notorious practice of police seizing property from suspects not convicted of any crime. Some cops worry the reform will hurt the war on drugs – and their bottom line.
The new law took effect on July 1. Known as HB 560, it prohibits police from seizing a suspect's property without proof that a crime was committed. If and when they do seize property legitimately, the cops won't be able to keep the profits: all proceeds from auctioning off the forfeited goods now have to go to the state government in Santa Fe.
Agents of the Region II Narcotics Task Force, a multi-agency team operating out of the city of Farmington, are worried the reform will cut into their operating expenses. Approximately a quarter of their $100,000 annual budget was funded through sales of seized property, Task Force director, Sgt. Kyle Dowdy, told the Farmington Daily Times.
New Mexico cops worry that #forfeiture reform will hurt the #DrugWar. And what's the downside? http://t.co/XLHTH0GzJO

— Jacob Sullum (@jacobsullum) July 6, 2015
Dowdy also said the new state law complicated things when it came to federal rules requiring the use of seized assets for law enforcement purposes.
"On one hand, you'll have to break the state law, and on the other, you'll have to break a federal mandate," he said. "And neither one of them you want to do."
READ MORE: Student fights back after gov't seized his life savings at airport
No police chiefs were asked about the impact of the law, or gave testimony to the legislature, said Farmington Police Chief Steve Hebbe. Furthermore, the law requires local law enforcement to shoulder the expense of storing the seized items and shipping them to Santa Fe.
"I don't think that they anticipated how much it's going to hit local law enforcement, and we're still trying to figure out how bad it's going to hit us," Hebbe said. As a result, he added, "We're going to try not to seize."
The law's supporters say that's working as intended.
"Should people's property be seized and potentially even sold without there being a trial and proof of guilt?" asked Rod Montoya, Farmington's representative in the state legislature, adding that the answer was "no." When the HB 560 was up for consideration earlier this year, no one voted against it. Governor Susana Martinez, a former prosecutor, signed it into law on April 10.
READ MORE: Justice Dept announces new rules for seizing financial assets
Forfeiture reform also went into effect in Montana, requiring the police to first obtain a criminal conviction before taking and keeping someone's property. Federal and state forfeiture laws across the US typically require the individual to prove his or her innocence in order to get the property back. Montana's reform shifted that burden of proof to the state.
Minnesota and North Carolina are the only other states that require a criminal conviction before property can be seized.
According to the Institute for Justice, a libertarian organization fighting against forfeiture in the courts, property seizures account for over 20 percent of operating budgets for more than 500 police departments and task forces around the US. On the federal level, the Department of Justice's Asset Forfeiture fund has grown from $27 million in 1985 to over $2 billion by 2013.
You can share this story on social media: