Justice Dept announces new rules for seizing financial assets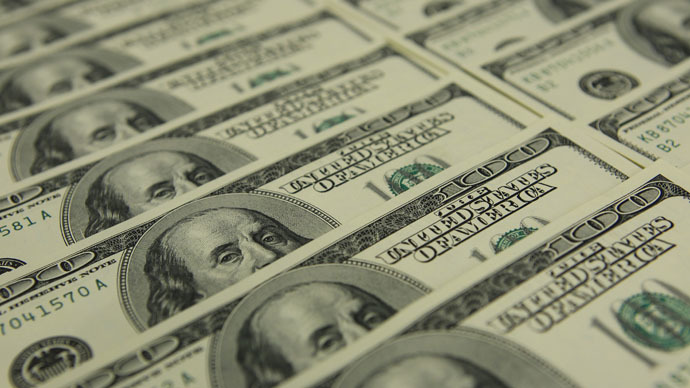 The Justice Department will place new limits on the government's ability to seize bank accounts and other financial assets, Attorney General Eric Holder said, adding that criminal charges must be filed or additional evidence uncovered before it can do so.
In a statement on Tuesday, Holder said the new policy would affect the way the government targets companies and individuals suspected of "structuring" bank transactions. Structuring involves purposefully keeping transactions from surpassing a certain threshold so they do not require banks to make a record of them or file a report regarding a possibly suspicious operation. The Justice Department said that in addition to being a crime on its own, structuring is usually linked with other illegal activity.
Previously, the government could seize bank accounts, as well as other property, without a warrant and without filing criminal charges, as long as it suspected wrongdoing. Since 2001, law enforcement agencies around the United States have confiscated $2.5 billion in cash despite never filing criminal charges or obtaining warrants, the Washington Post reported.
If they cannot indict suspected wrongdoers, prosecutors will need to gather more evidence linking the transactions to other illegal crimes and get the approval of a supervisor.
New AG policy on asset forfeiture in structuring offenses http://t.co/CIjvt8Kob5

— Dody DBoss Banditz (@BossBanditz) March 31, 2015
"With this new policy, the Department of Justice is taking action to ensure that we are allocating our resources to address the most serious offenses," Holder said in a statement. "Appropriate use of asset forfeiture law allows the Justice Department to safeguard the integrity, security and stability of our nation's financial system while protecting the civil liberties of all Americans."
"As we continue our comprehensive review of the Asset Forfeiture Program, we will stay focused on deterring criminal activity, assisting victims of wrongdoing and defending the rights of our citizens."
In addition to restricting the government's behavior, the guidelines require prosecutors to return any seized assets in the event that they determine there isn't enough evidence to prevail against the accused in court. If seized without an indictment, prosecutors have 150 days to file charges or return the money.
You can share this story on social media: