Pres. hopeful Sen. Ted Cruz calls for US withdrawal from UN Human Rights Council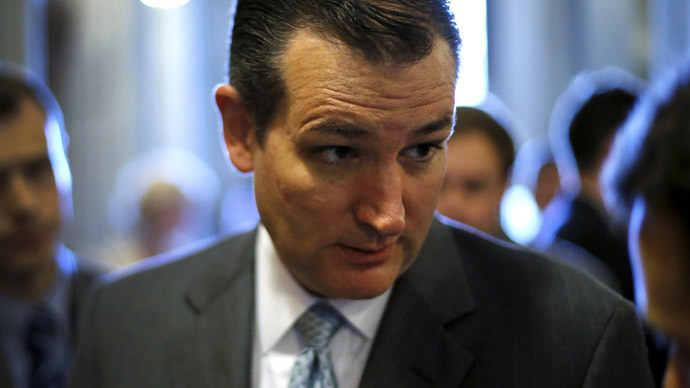 Republican presidential nomination contender Texas Senator Ted Cruz has called on the US to withdraw from membership in the UN Human Rights Council after the body condemned Israel's 50-day assault on Gaza in the 2014 conflict with Palestine.
The United States was the only country that voted against the resolution passed by the UNHRC, which calls on both Israel and the Palestinians to prosecute alleged war crimes committed during the conflict a year ago. It also calls on both sides to co-operate with the International Criminal Court's preliminary investigation.
READ MORE: Netanyahu vs. UN: Israeli PM slams UNHRC after its report ratified
Cruz called the resolution a "meaningless gesture".
"It is time to stop ceding moral authority to the UNHRC and tell the truth about this hopelessly biased and anti-Semitic institution." Cruz said in a statement.
"The United States should stop legitimizing the UNHRC with our membership and withdraw now."
Operation Protective Edge, as it was called, saw the Israeli Air Force heavily bomb the densely populated Gaza strip for 50 days last summer following rocket attacks launched from Palestinian controlled territory. The UN commission determined that 1,462 Palestinian civilians, one-third of them children, were killed by Israel Defense Forces (IDF) during the military campaign.
Israeli losses amounted to 67 soldiers and six civilians.
Cruz, an ardent supporter of Israel, said "there is no equivalence between Israel's extraordinary efforts to protect civilians and Hamas' use of the Palestinian people as human shields."
On Wednesday, Cruz criticized President Barack Obama's decision to open a US embassy in Cuba, calling it "a slap in the face" to Israel to "have an embassy in Havana before one in Jerusalem."
The US has its embassy in Tel Aviv, sharing the view of the international community that Jerusalem is a disputed territory.