Kitchen worker helps convicted murdered escape N. Carolina prison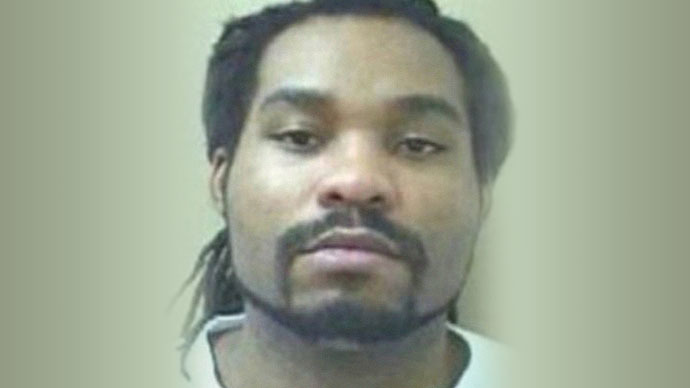 Authorities in North Carolina are searching for an escaped convict who has fled the Anson County Prison with the inside help of an employee, who engaged in sexual relations with the convicted second degree murderer.
Kristopher McNeil was discovered missing just after midnight Saturday morning, the State Department of Public Safety announced. Authorities believe that the 29-year-old, who was sentenced in 2009 for the death of 44-year-old Lancelot "Bobby" Muir, managed to scale the fence of the Brown Creek Minimum Unit in Polkton, located about 45 miles from Charlotte.
Authorities announced that the fugitive received assistance from 33-year-old Kendra Lynette Miller, a prison worker, who now faces multiple charges, including harboring, aiding and abetting a fugitive. She is believed to have had sex with the escapee before agreeing to help him flee the prison grounds.
"Miller has been a food service officer since December 2014 at the facility from which McNeil escaped," officials said in a press release. The bond for Miller is set at $500,000.
READ MORE: Second escaped NY prisoner shot by police
McNeil was serving a 14-year sentence for second-degree murder and was due for release in 2018. Law enforcement believed he might have been headed for the Triad, where he has family.
"While they are following all leads and looking for him in multiple areas, they have increased their focus to the Triad," officials said.
Authorities said on Sunday that McNeil could also be headed to Winston-Salem, in Forsyth County where he also has family and friends.
The new manhunt in the US has started just as the search for Richard Matt and David Sweat, convicted killers who escaped from the Clinton Correctional Facility in New York, finally came to an end on Sunday.