White House lifts restriction on marijuana research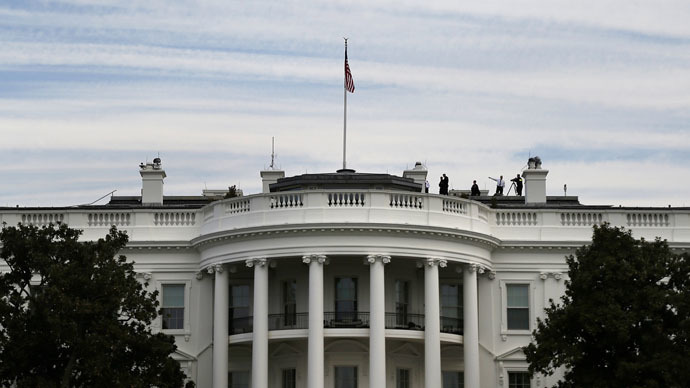 The Obama Administration will update the government's marijuana research policy to allow scientists to have access to the plant and better understand its medicinal purposes and properties.
The official announcement will be published on Tuesday and will make a critical reduction in government regulations for privately funded research on marijuana.
"The Obama Administration has actively supported scientific research on whether marijuana or its components can be safe and effective medicine," Mario Zepeda, a spokesperson for the Office of National Drug Control Policy (ONDCP), told The Huffington Post.
Zepeda said that eliminating the review would help support research to understand the adverse and potential therapeutic uses for marijuana.
Signs that the politics are shifting on #marijuana are all around. White House lifts arbitrary barrier to research http://t.co/xTUxJ7HH4J

— Lanae Erickson (@LanaeErickson) June 22, 2015
The Public Service Health review was created in 1999 to ensure the use of scientifically valid clinical trials, but in practice it served as a barrier to launching studies.
A scientist would submit a proposal to the Food and Drug Administration for a thorough review of the "scientific validity and ethical soundness" of the project, then the Public Health Service board would conduct another review along the same lines as the FDA. If approved the research proposal would be granted a marijuana permit from the Drug Enforcement Administration, and receive a quantity of marijuana from a program run by the National Institute on Drug Abuse, which controls medical marijuana grown for research in the US.
READ MORE: Legalization has no effect on teen pot use - study
With these restrictions there were just 156 active research applications approved by the DEA and the majority of the studies focused on the ill effects of smoking marijuana.
A bipartisan group of lawmakers, including an anti-marijuana legislation group called Smart Approaches to Marijuana, petitioned for the regulation to be lifted.
"This announcement is a pretty big deal," Christopher Brown, a spokesperson for Americans for Safe Access, a group that advocates for access to pot for medical research told Mother Jones. "You have a lot of interest in experimental research on medical cannabis and this shows that you are starting to see policies aligned with that."
Americans for Safe Access are calling for the government to further loosen restrictions for marijuana research. The plant is still classified under Schedule 1 of the Controlled Substances Act, a category reserved for drugs that have no medical benefit like heroin and LSD. Researchers are also limited by access to the plant which they must obtain from a federal sanctioned approved facility. Currently there is only one federally legal marijuana garden in US at the University of Mississippi, and this can slow research with delays of up to a year if a specific cannabis strain is requested.
READ MORE: No pot for you: Colorado court upholds firing over medical marijuana
The White House announcement comes a few months after US Surgeon General Vivek Murthy told CBS that preliminary data shows that "marijuana can be helpful" for some medical conditions. A move that some have interpreted as indicating a shift in government thinking about the benefits of medical marijuana.
"Given what the president and surgeon general have already said publicly about marijuana's relative harms and medical uses, it's completely inappropriate for it to remain in a schedule that's supposed to be reserved for substances for high potential for abuse and no therapeutic value," Tom Angell of Marijuana Majority told Reason.com.
To date, 23 states have legalized marijuana for medical purposes. Four states, along with the District of Columbia, have legalized the plant for recreational use.
You can share this story on social media: