No pot for you: Colorado court upholds firing over medical marijuana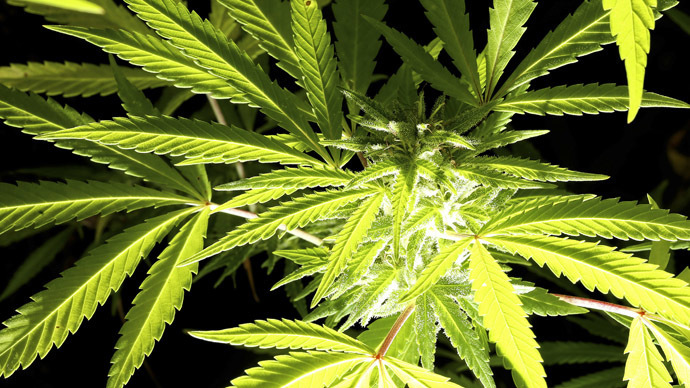 Employers have the right to fire workers over pot use, even though the substance is legal in the state, the Colorado Supreme Court has ruled. To qualify for protection under employment law, a behavior has to be legal under federal law, the court said.
Brandon Coats, a quadriplegic who used medical marijuana to control muscle spasms, was fired by Dish Network in 2010, after failing a random drug test. Coats argued that his pot use was legal in Colorado, and therefore within the scope of the state's Lawful Off-Duty Activities Statute (24-34-402.5).
The Supreme Court disagreed, explaining that "the term 'lawful' refers only to those activities that are lawful under both state and federal law."
Here is the opinion: pic.twitter.com/pc0bdJ9QxH

— Jesse Aaron Paul (@JesseAPaul) June 15, 2015
"Therefore, employees who engage in an activity such as medical marijuana use that is permitted by state law but unlawful under federal law are not protected by the statute, " Justice Allison H. Eid wrote in the opinion.
While the statute generally makes it an unfair and discriminatory labor practice to discharge an employee based on the employee's lawful outside-of-work activities, the court argued, Coats' behavior cannot be considered "lawful" under federal law.
Crux of #CoatsvsDish case was definition of "lawful." Justices held that term refers to activities lawful under both state and federal law.

— Alicia Wallace (@aliciawallace) June 15, 2015
Coats said he never used the drug, or was under its influence, during working hours. While not disputing that, Dish Network argued that medical marijuana was still illegal on the federal level, and its use violated the company's zero-tolerance drug policy. The use of drugs for any reason was grounds for termination, the company said.
READ MORE: Majority of Americans support legalizing marijuana – polls
Colorado allows employers to set their own policies concerning drug use. The state legalized recreational marijuana use within certain limits in 2012.
The court's ruling is in line with verdicts handed down by state courts in Washington, Montana and California concerning medical marijuana patients. It establishes a legal framework for whether employers have to tolerate medical or recreational marijuana use by workers when off the job.
Six of the seven judges decided on the case. The Denver Post reported Justice Monica Marquez recused herself because her father, retired Senior Judge Jose D.L. Marquez, was on the Court of Appeals panel that upheld Coats' firing.
To date, medical marijuana has been legalized in 23 states. Four states and the District of Columbia have legalized recreational use.
You can share this story on social media: