College student accused of plotting terror attack in New York City
Published time: 17 Jun, 2015 03:31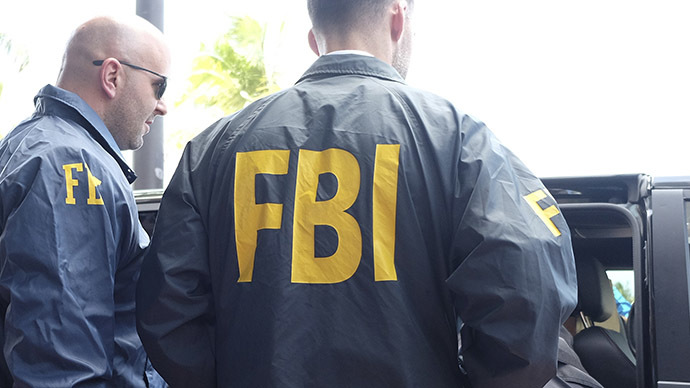 An American citizen has been accused of planning to build and detonate a bomb as part of a terror plot after three months of undercover surveillance by federal agents. The student from New York has been arrested and is being held without bail.
The FBI complaint against 20-year-old Munther Omar Saleh of Queens was unsealed on Tuesday and accuses him of allegedly providing material support to Islamic State (IS, aka ISIS/ISIL) while planning to detonate an explosive device in New York City.
According to the complaint, Saleh caught federal officials' attention when a police officer saw him walking along and looking around the George Washington Bridge, which connects New Jersey and New York, on successive days in March, reported Reuters.
READ MORE: FBI must explain prioritizing environmental activists on its terror watchlists - journalists
When officers stopped and questioned Saleh at that time, he denied sympathizing with IS and granted them permission to search his computer. During the course of their examination, investigators found IS propaganda, as well as search topics ranging from weapons and pressure cookers to eluding police and disguises.
The complaint says Saleh told a paid FBI informant posing as a terrorist sympathizer in May "I'm in NY and I'm trying to do an Op." It is believed that an 'Op' referred to an effort to conduct a terror attack, according to a federal special agent cited in court papers.
The complaint also alleges that Saleh supported jihadist beliefs online and openly supported IS activities via Twitter, including the Charlie Hebdo massacre in France, the immolation of a Jordanian pilot and the beheading of a Japanese journalist. He is also said to have tweeted support for the terror attack in Garland, Texas in May.
Court documents say that further investigations into Saleh's activities found possible plans to detonate an explosive device in New York City on behalf of IS.
Investigators said Saleh had enrolled at the Vaughn College of Aeronautics and Technology in Queens in January and was taking a course in electrical circuitry.
The complaint mentions another unnamed co-conspirator, but does not say whether an arrest has been made.
Saleh was arrested on June 7, after allegedly trying to attack FBI agents who were following him, and appeared in Brooklyn Federal Court last Saturday.
The Saleh case remains under investigation and a law enforcement official told Reuters that more arrests are expected.