'I've received death threats': Muslim air traveler targeted after 'soda weaponization' incident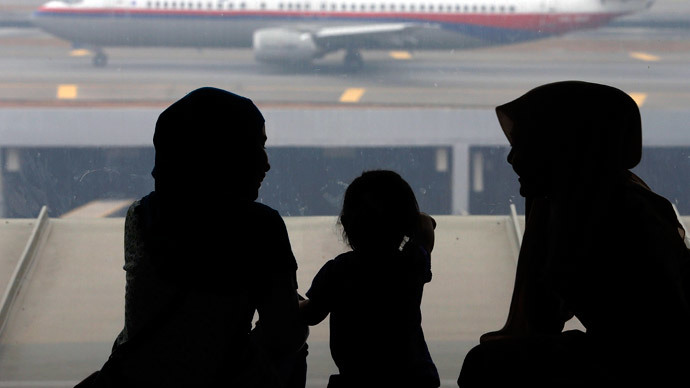 A Muslim woman, who was refused a can of soda over flight attendant's fears she might "weaponize" it, has been the victim of numerous death threats. Despite the airline issuing her an apology, many haters still accuse her of lying, Tahera Ahmad told RT.
"This is not about a can of soda. This is much more than that," Tahera Ahmad told RT. "There is so much hate that I'm experiencing. I have received death threats after this entire experience."
"I don't understand where all this hate is coming from? And this is absolutely unacceptable," she said.
The number of threats received by Ahmad seems to have been fueled by the anti-Muslim activist Pamela Geller. Criticized repeatedly for being Islamophobic, Geller wrote an opinion piece which accused the 31-year-old Ahmad of lying about the whole incident.
READ MORE: Muslim woman flying United Airlines refused can of coke, staff said she'd weaponize it
Geller also linked Ahmad to known supporters of the Muslim Brotherhood and members of Boston Islamic community who were indirectly linked to the Tsarnaev brothers and consequently the tragedy of the Boston Marathon bombing.
Replying to the accusations put forth by Geller, Ahmad said that she has on numerous occasions condemned any type of terrorism.
"We [as Muslims] do not support the action of ISIS or any hatred and violence. We stand for peace, we stand for justice," Ahmad said. "People like Pamela Geller who are really inciting more hate, that is not the America we want."
Despite being called a liar, Ahmad says the investigation undertaken by United airlines concludes that she was discriminated against.
READ MORE: #UnitedForTahera: United Airlines faces boycott after Muslim woman denied soda over 'weaponization' fears
"In fact United Airlines have publicly stated that they have investigated the matter and they apologized for what happened. That they do not tolerate discriminatory behavior," Ahmad said.
The 31-year-old says that Americans must learn from their mistakes and move on to create a society that prides itself in diversity.
"People who are experiencing bigotry stereotype prejudice in this form of hate, I think we need to step up for each other, and say this is not acceptable, this is not the America that we want," she concluded.