Spice, not Ebola, kills Ft. Hood soldier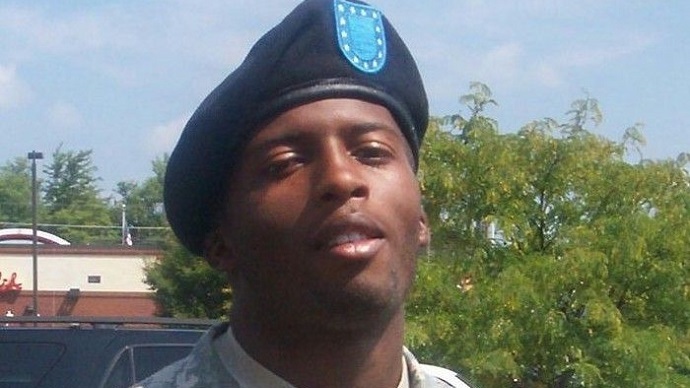 It was not Ebola that killed a US soldier self-monitoring for the disease, but "synthetic cannabinoid intoxication" from Spice, his autopsy found. He had just returned to Texas from West Africa when was found dead in the yard of an apartment complex.
Spc. Kendrick Vernell Sneed, 24, was one of 87 troops who had returned to central Texas' Fort Hood in early January after serving in Liberia since October. They were assisting with building medical centers and training local healthcare workers.
READ MORE: US soldier self-monitoring for Ebola dies after returning from Liberia
Sneed was granted emergency leave from the 21-day Ebola quarantine for family reasons. Instead, he was monitoring himself twice daily and reporting his status to medical officials when he was found dead lying face down outside his apartment complex in Killeen, Texas.
The Department of Defense Armed Forces medical examiner's office performed the autopsy, according to police.
Sneed was found with a lighter in his hand, and a pack of a substance suspected to be Spice was found near his body, the medical examiner's report said.
Both the autopsy and previous tests performed just after his death were negative for Ebola.
Synthetic cannabinoids ‒ commonly known as K2 or Spice ‒ are chemical compounds that mimic the effects of marijuana. Synthetic marijuana products have been illegal in Texas since 2011, according to the Texas Department of State Health Services.
READ MORE: Soldiers returning from W. Africa to be quarantined in Italy for 21 days
Sneed's death came less than two months after Killeen police and federal Drug Enforcement Agents found more than eight pounds of synthetic marijuana during a drug raid on a local business, the American-Statesman reported. The November raid came after a two-month investigation and found 3,964 grams of the substance ‒ with an approximate street value of $40,000 ‒ and $19,000 in cash, Killeen police said. Officers also arrested and charged Richard Bruce Jr., the owner of the business.
At the end of February, US District Judge Walter S. Smith Jr. sentenced Rishi Sikka to three 51-month sentences on a multiple-count charge for his role in a scheme to distribute and sell synthetic marijuana in Central Texas. Sikka pleaded guilty less than two weeks after the unrelated raid in November.
Sneed, from Bossier City, Louisiana, entered the Army in 2009 and had been with the 62nd Engineer Company, 36th Engineer Brigade at Fort Hood since June 2012.
You can share this story on social media: