Soldiers returning from W. Africa to be quarantined in Italy for 21 days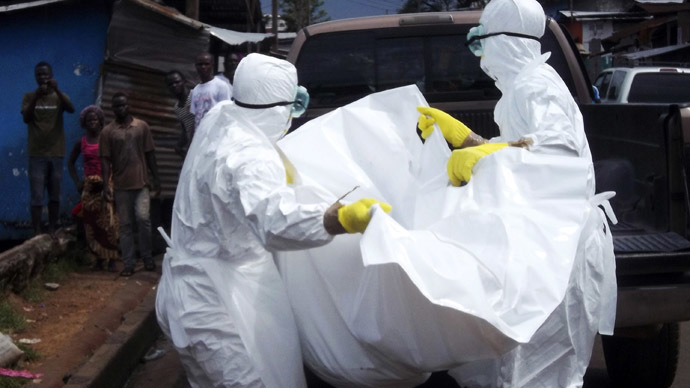 Soldiers and health-care workers returning from West African countries ravaged by Ebola will have different quarantine and monitoring requirements. US military members will be quarantined for 21 days, while most health-care workers will only self-monitor.
A dozen US soldiers, including their commanding officer Maj. Gen. Darryl Williams, returning from assisting with building medical centers and training local health-care workers will be confined in quarantine for 21 days at their home base in Vicenza, Italy, the Defense Department announced Monday. This action is despite the fact that the soldiers have had no direct contact with Ebola patients.
Army Maj. Gen. Darryl Williams, commanding general of U.S. Army Africa http://t.co/dhmmPinoAB

— US Army Africa (@USArmyAfrica) October 23, 2014
The 12 Army members will not be able to return to their homes or interact with any other personnel on the base, except those working in the quarantine area, which consists of barracks, a dining hall and a gym, NBC News reported
So far, the Army is the only military branch that has announced it will require the 21-day quarantine, after the Chief of Staff Gen. Ray Odierno made the decision over the weekend. The Joint Chiefs, headed by Gen. Martin Dempsey, is mulling over following the Army's lead for service members returning from Liberia and Senegal, two defense officials told NBC News.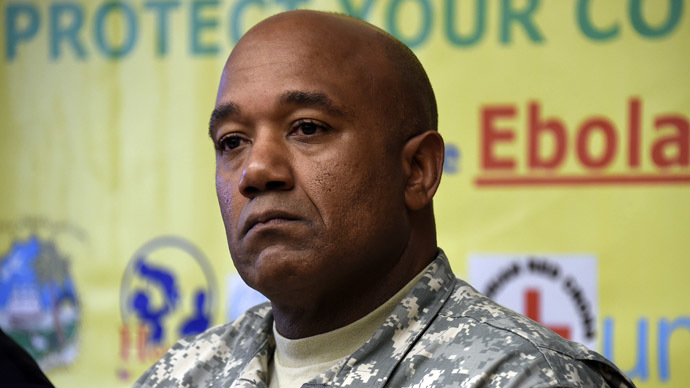 Currently there are about 600 US military staff in the Ebola-affected countries, but President Barack Obama has committed to send at least 4,000 troops ‒ both active duty and reserve ‒ to assist with logistics. Most will likely be engineers, medical specialists and logisticians, and none are expected to deal directly with patients.
Meanwhile, the Obama administration announced Monday that it is recommending only three weeks of daily monitoring for most civilian health-care workers returning from countries battling Ebola.
Dr. Thomas Frieden, director of the US Centers for Disease Control and Prevention (CDC), said high risk individuals would include healthcare workers who suffer a needle stick while caring for an Ebola patient or who tend to a patient without protective gear, Reuters reported.
Under the CDC's new guidelines that spell out four risk categories, most healthcare workers returning from West Africa's Ebola hot zone would be considered to at "some risk" for infection, while healthcare workers tending to Ebola patients at US facilities would be seen as "low but non-zero" risk.
The decision comes as governors in Illinois, New Jersey and New York announced over the weekend that they were instituting mandatory quarantines for any aid workers returning from the affected West African countries.
Kaci Hickox, quarantined nurse can go home. This is the tent she was being held in: pic.twitter.com/airGpo3lgq

— ian bremmer (@ianbremmer) October 27, 2014
New Jersey has already landed in hot water for its requirement. Kaci Hickox, who was detained and quarantined in New Jersey upon her return from treating Ebola patients in Sierra Leone, threatened to file a legal challenge before Gov. Chris Christie (R-NJ) relented. The a 33-year-old nurse for Doctors Without Borders received clearance to go home from federal officials on Monday, the governor announced.
You can share this story on social media: