Nurse quarantined against her will over Ebola scare, released after threatening to sue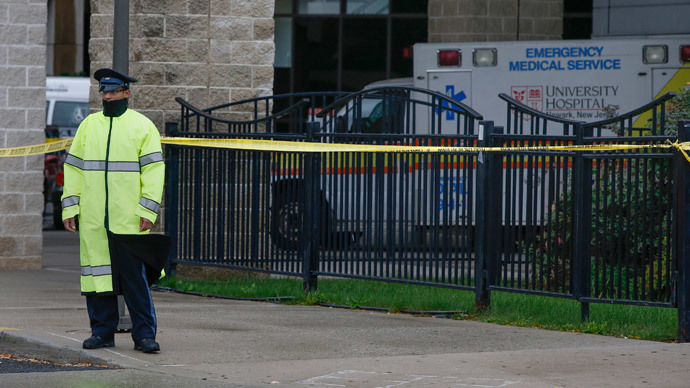 The nurse who was detained and quarantined in New Jersey upon returning to the United States from treating Ebola patients in Sierra Leone has been given clearance to go home by federal officials, New Jersey Gov. Chris Christie announced early Monday.
Kaci Hickox, a 33-year-old nurse for Doctors Without Borders, was the first person ensnared in a mandatory-quarantine policy for health workers returning from West Africa, where around 5,000 people have died from the Ebola virus. The policy was announced Friday by Christie and New York Gov. Andrew Cuomo.
Hickox landed at Newark Liberty International Airport - one of only a handful of airports that travelers from West Africa headed to the US would fly into - on Friday afternoon and was immediately detained and quarantined against her will at a Newark hospital, per the policy announced by the governors, even though she exhibited no symptoms of Ebola.
Kaci Hickox one of America's #Ebola heroes. No ticker tape parade - but a tent & incarceration (Pic: @NYTimes) pic.twitter.com/UNccIcDCmA

— Jon Williams (@WilliamsJon) October 27, 2014
On Sunday, reportedly after pressure from health officials and the White House, Gov. Cuomo adjusted the mandatory-quarantine order. He announced that health workers traveling from West Africa who arrived in New York - most likely at John F. Kennedy International Airport - and who do not show symptoms of the virus would be allowed to remain at home for further medical evaluation. Those workers, he said, would be compensated for lost income.
Gov. Christie announced a similar recalculated policy later Sunday.
Before the new policy was revealed, Hickox had threatened to file a legal challenge to the mandatory quarantine, as RT reported earlier.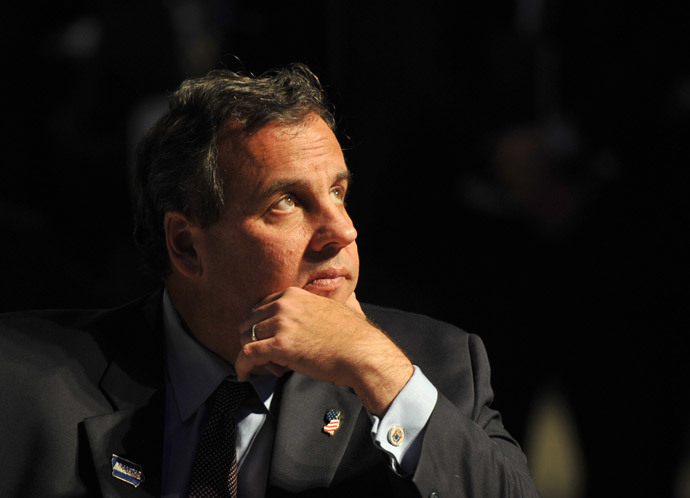 Norman Siegel, a New York civil rights attorney retained by Hickox, told the Journal that the nurse's constitutional rights had been violated, and that the quarantine raised "serious questions procedurally."
Hickox herself told CNN that the treatment she received was "inhumane," and challenged a proclamation made by Gov. Christie on Sunday that she was "obviously ill."
"If he knew anything about Ebola he would know that asymptomatic people are not infectious," Hickox said.
"We can have a conversation about what further measures would look like, but this is an extreme that is not acceptable," she added. "I feel that my basic human rights have been violated."
Cuomo announced the revamped policy on Sunday at a news conference alongside New York City Mayor Bill de Blasio.
"My No. 1 job is to protect the people of New York, and this does that," Cuomo said.
The new quarantine rules will require health workers traveling from West Africa to be quarantined at home, where local authorities will check them twice a day. Their family members can stay with them, and friends may visit upon approval of health officials.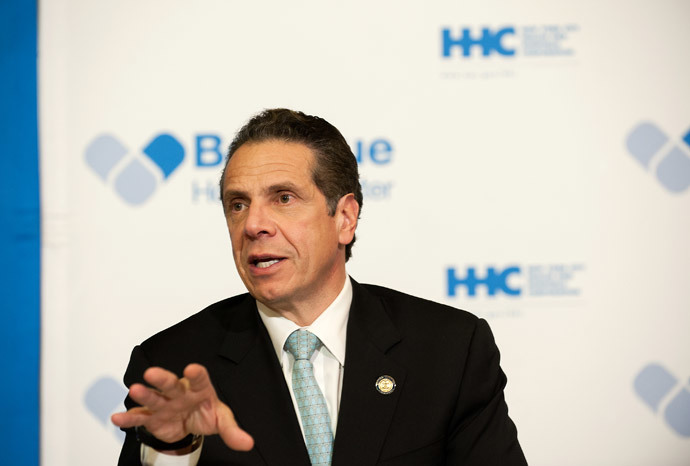 The tougher policy he announced with Christie on Friday came under intense scrutiny from the Obama administration and medical officials, which said the governors' edicts neither made scientific sense, nor did it encourage health workers to volunteer in the effort to combat the Ebola outbreak currently ravaging nations like Liberia, Guinea, and Sierra Leone.
The governors had decided to implement the tough rules once a doctor, Craig Spencer, tested positive for the virus in New York City on Thursday. Spencer had treated Ebola patients in Guinea earlier this month. City officials told The New York Times on Sunday that Spencer had improved though he was still in serious but stable condition.
The Times reported that Cuomo and Christie went ahead with the mandatory-quarantine rule without consultation of New York City or federal officials, including the White House.
"In a region like this, you go out one, two or three times, you ride the subway, you ride a bus, you could affect hundreds and hundreds of people," Cuomo said at the time.
Obama administration officials, according to the Times, said the tough rules were unnecessary and counterproductive in the larger fight against the virus. Administration officials said they repeatedly attempted to persuade the governors to reconsider their original policy.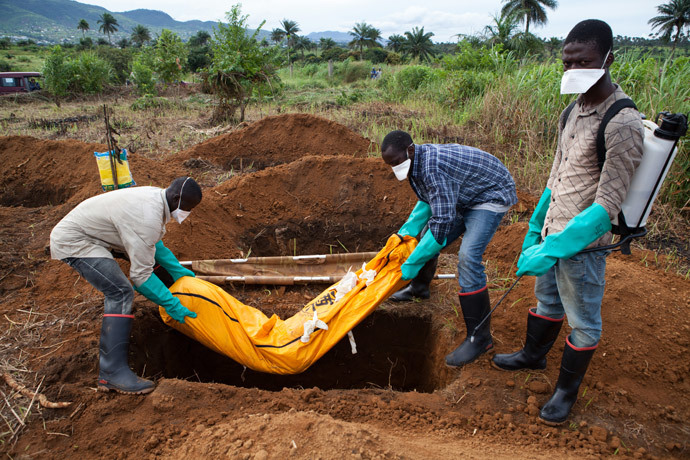 A top administration official told the Times that the governors' plan was "uncoordinated, very hurried, an immediate reaction to the New York City case that doesn't comport with science."
Yet, Christie said on Sunday that he had "gotten absolutely no contact" from the White House, while Cuomo said he had not been pressured.
After the governors' Friday announcement, two other governors followed suit. Late Friday, Illinois Gov. Pat Quinn announced a mandatory-quarantine order for "high-risk" persons who had been in close contact with Ebola-positive patients in West Africa. On Saturday, Florida Gov. Rick Scott of Florida issued a similar order.
Back in Washington, President Barack Obama gathered top advisers at the White House late Sunday to discuss a national policy for health workers returning to the US from West Africa. That policy will likely advise against a mandatory hospital quarantine of those workers, a senior administration official told the Times.
Meanwhile, a 5-year-old boy who had just returned Saturday to New York City from Guinea was taken to a city hospital based on possible Ebola symptoms, authorities told the New York Post.
The child, vomiting and with a 103-degree Fahrenheit temperature, was carried out of his home in the Bronx by medical workers wearing hazmat suits, neighbors of the boy told the Post.
Five members of the boy's family were being quarantined inside their apartment, sources told the Post.
You can share this story on social media: