NY, New Jersey issue mandatory Ebola quarantine for risk travelers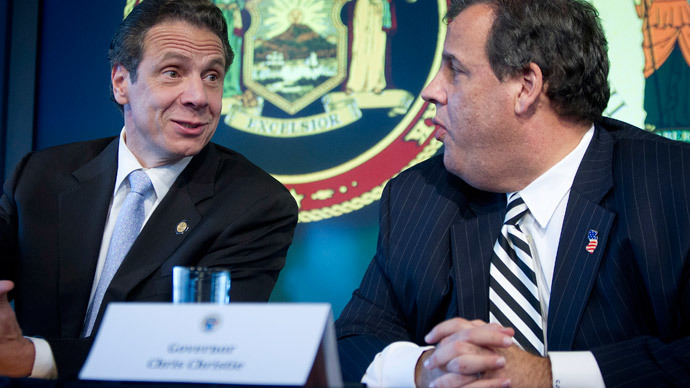 The governors of New Jersey and New York have issued a mandatory quarantine for those travelers who have been treating or otherwise in contact Ebola-infected patients in West Africa.
One healthcare worker has already been isolated after she developed a fever on Friday, New Jersey state health officials said. The unnamed worker did not have symptoms upon first arriving at Newark Liberty International Airport, but officials quarantined her after she acknowledged that she was in contact with infected patients in Sierra Leone. The fever developed after she had been quarantined.
She is currently being evaluated at Newark's University Hospital, the New Jersey Department of Health announced in a statement.
The woman originally landed in Newark, though that was not going to be her final destination.
"Her next stop was going to be here in New York," Christie said during a news conference announcing the mandatory quarantine policy, Reuters reports. "A quarantine order will be issued."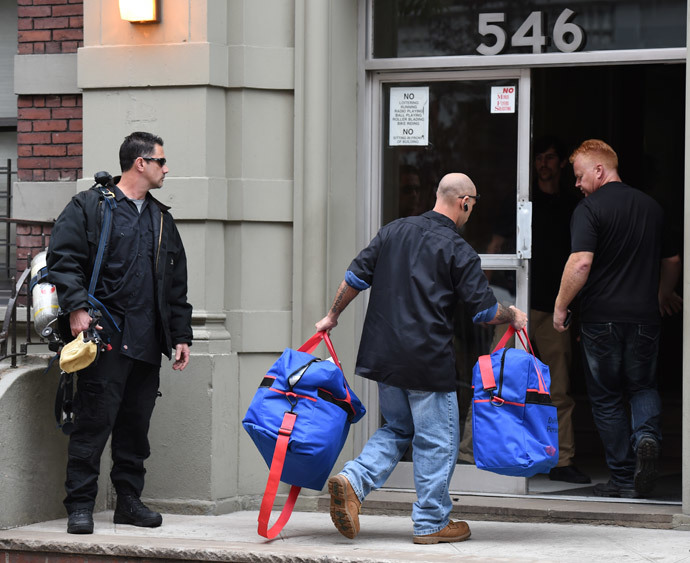 The new policy is stricter than the standards recommended by the US Centers for Disease Control and Prevention, but "the adjustment in increasing the screening procedures is necessary," Cuomo said, cited by Bloomberg.
CDC agreed that individual states have the right to exceed federal requirements, Cuomo added. "Public safety and public health have to be balanced and I think that this policy does that."
READ MORE:NYPD caught dumping gloves, masks from Ebola site into street garbage can (VIDEO)
The move comes after a healthcare worker who recently returned from Ebola-stricken Guinea, where he treated patients, was admitted to a New York City hospital with fever on Thursday and tests confirmed he was positive for Ebola.
READ MORE:Doctor in New York tests positive for Ebola after Guinea aid work
Dr. Spencer, 33, who became the fourth person to be diagnosed with the virus in the United States, was listed in stable condition in Bellevue Hospital's isolation unit on Friday.
Spencer arrived at John F. Kennedy International airport on October 17 and went through all the ramped-up screening procedures, triggering no alert, because he "did not have a fever or other symptoms of illness."
Since then he acknowledged riding the subway and taking a cab to a Brooklyn bowling alley, still self-monitoring his health and not showing symptoms. Although he did feel fatigue on October 21, he did not report a fever until Thursday.
"It's too serious a situation to leave it to the honor system of compliance," Cuomo said announcing the mandatory 21-day quarantine initiative on Friday.
Furthermore state health officials will now extensively interview all travelers arriving at John F. Kennedy International Airport and Newark Liberty International Airport from Guinea, Liberia and Sierra Leone.
You can share this story on social media: