Florida charged 14-year-old with felony hacking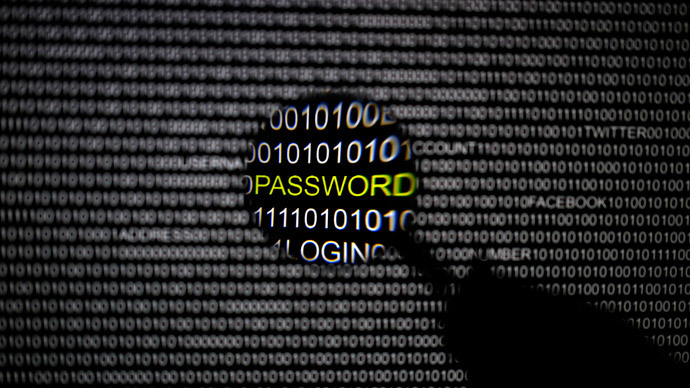 A 14-year-old middle school student is facing felony computer hacking charges after he admitted to accessing a teacher's computer during class without permission. If that wasn't bad enough, he then displayed an image of two men kissing.
Domanik Green, an eighth grader at Paul R. Smith Middle School in Holiday, Florida, was arrested on Wednesday and charged with an offense against a computer system and unauthorized access: a third-degree felony under Florida state law.
An affidavit (embedded below) entered against Green, by the Pasco County Sheriff's Department, says the student used an administrative-level account on March 31 to gain access to at least two school computers without permission, including one used by a substitute teacher and another containing details about the 2014 Florida Comprehensive Assessment Test.
READ MORE: International cybersquad takes down 'Beebone' botnet
Sheriff Chris Nocco acknowledged during a press conference that the school had distributed a single password for all teachers to use, approximately two years ago. One educator had shared it with a student, who soon let his classmates in on the secret.
The school had disciplined Green last year for similar behavior, officials said, and decided to take criminal action against him on this occasion, due to the "totality of everything," according to Detective Anthony Bossone, who is based at Pasco Sheriff's Department's cyber division.
"One of the computers the defendant accessed, without authorization, was a server containing 2014 FCAT information," the part of the affidavit against Green stated. "The defendant also used the aforementioned administrative account to take control of a teacher's computer and display an image of two men kissing, disrupting classroom activities."
Green confirmed to the Tampa Bay Times that he had been suspended previously for three days for abusing the school's computer system, but said that other students had logged on to the administrative account on numerous occasions, since the password, the name of a teacher, was not hard to forget.
READ MORE: 11 former Atlanta educators jailed for test cheating scandal
"If they would have notified me it was illegal, I wouldn't have done it in the first place. But all they said was, 'You shouldn't be doing that,'" Green told WTSP News.
"Even though some might say this is just a teenage prank, who knows what this teenager might have done," Nocco said at the press conference.
Officials said that Green never touched any of the test data, but he could have done so if he had wished to. He had also tried to find pornography to put on the sub's teacher's computer, they said.
"This was highly encrypted and he didn't access anything he logged on, but didn't do anything," Linda Cobbe with Pasco schools said.
"He had the chance to get into the FCAT files, he had the chance to change grades, to do whatever you can do in the FCAT files and he didn't take it," the boy's mother, Eileen Foster, told WTSP. "I think that alone proves he doesn't deserve a felony charge."
READ MORE: Obama announces hacker sanctions amid cyber-security 'national emergency'
According to Green, he was "just kind of annoyed at the teacher that day."
"When I logged on and put the picture up, I was trying to annoy my teacher," he said to WFTS News. "But when logging onto the FCAT, I logged onto the wrong computer. I was trying to talk to my friend through another computer, that way I didn't get caught with my phone out or anything in class."
Detective Bossone said Green wasn't just being annoying, though. "He was targeting a teacher, he tried to put pornography on the teacher's computer," he added.
"It was a culmination of the fact that he was targeting a teacher; he tried to put pornography on the teacher's computer; he was trying to antagonize other students with the Photobooth app. It was a totality of everything," Bassone said.
Cobbe, the school district spokesperson, said that she was unaware of evidence suggesting other students had the password to the network, but said it was "certainly a possibility."
"Our department of employee relations are going to investigate why students were allowed to have the password," said Cobbe. "After last year's experience with this student, they began changing passwords on computers but hadn't changed all of them."
The school is now in the process of changing from the single, compromised password, the spokesperson said. The Times reported that Green was released on Wednesday from Land O'Lakes Detention Center into the custody of his mother and will likely be granted pre-trial intervention by a judge. Additionally, the school has suspended him for 10 days.