Major emergency in LA as over 100 firefighters battle huge blaze
Published time: 8 Apr, 2015 04:20
Edited time: 8 Apr, 2015 04:43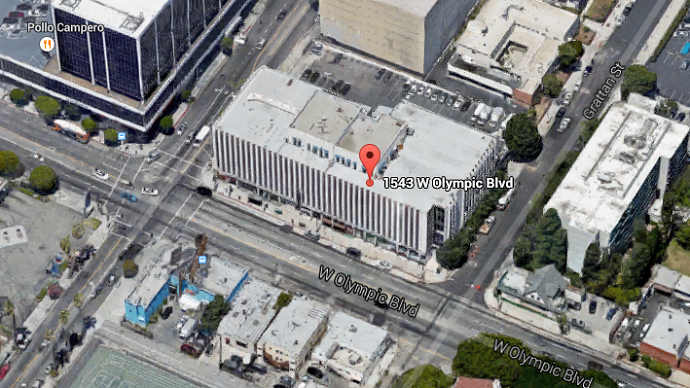 At least one person has been injured in a strong fire that broke out on the top floor of a commercial building in Westlake, Los Angeles, local media reported. More than 100 firefighters are battling the blaze, which was given major emergency status.
The six-stories high building on fire is in the 1543 block of West Olympic Boulevard. The LA Fire Department said the fire is currently under control, but has not been extinguished.
BREAKING: Fire in six-story Westlake building. LA County Fire Dept. says people inside and rescues occurring. @NBCLApic.twitter.com/H3rI75NBgt

— Ryan Parker (@TheRyanParker) April 8, 2015
At its peak, 170 firefighters were assigned to help put out the blaze, the fire department added.
*UPDATE: 1543 W Olympic Bl* This fire reached LAFD 'Major Emergency' status, with 170 FF's assigned at peak of battle >>

— LAFD (@LAFD) April 8, 2015
Breaking one injury confirmed in large structure fire LAs westlake district. About to get update from la city fire pic.twitter.com/DyVdHYbXeZ

— Hetty Chang (@HettyNBCLA) April 8, 2015
As the fire raged, firefighters used at least six extendable ladders to rescue anyone who may have been trapped inside. At least one person was rescued this way, local ABC 7 reported, though their condition is unclear.
#BREAKING People trapped as fire breaks out in high rise office building in Westlake district of Los Angeles. #KTLApic.twitter.com/n3uj3DusXF

— Christine Miceli (@miceliKTLA) April 8, 2015
The burning Westlake neighborhood building was only occupied by businesses, LAFD reported. According to The Los Angeles Times citing public records, it houses a law firm, an accounting firm, an ad agency, a court reporting service and a chiropractic office.
WESTLAKE DISTRICT HIGH RISE FIRE NOW UNDER CONTROL Pix now & then. 1 injured 2 rescued? Olympic & Union #lafd#cbslapic.twitter.com/GbrnxhXyxp

— stu mundel (@StringerLA) April 8, 2015