Bubonic plague found in Arizona after fleas infect prairie dog burrow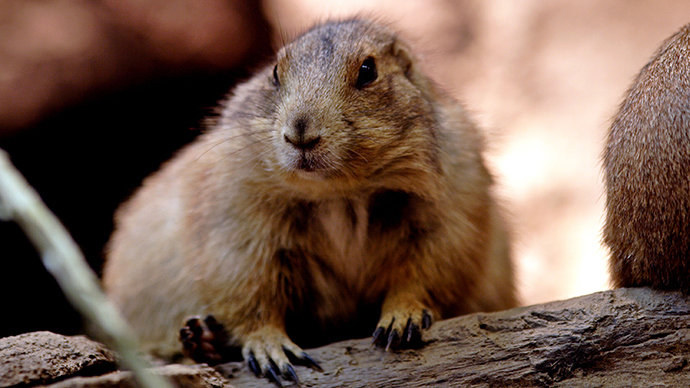 Fleas near a popular hiking trail outside Flagstaff, Arizona have tested positive for the bubonic plague. The insects were found in prairie dog burrows in Picture Canyon. State officials warned visitors and residents to avoid contact with prairie dogs.
Public health officials noticed a prairie dog burrow where animals appeared to be dying off and saw at least one dead prairie dog, Randy Philips, division manager with the Coconino County Public Health Services District, told the Arizona Daily Sun.
"It looked like something that could be associated with death due to plague," Philips said.
The first round of testing took place over a limited area of Picture Canyon, just north of the Wildcat Wastewater Treatment Plant in east Flagstaff. On Thursday, they went back to sample more flea colonies over a much broader area, Phillips said. Those results are due back later this week.
#Arizona Flees tested positive for the plague near #Flagstaff. http://t.co/VcVdo3EnNopic.twitter.com/kxewnZpmZB

— Breaking3zero U.S (@Breaking3zeroUS) April 6, 2015
On Saturday, officials began clearing and disinfecting burrows in the area with insecticides, in an attempt to prevent any possible outbreak of the plague.
Arizona has experienced 64 cases of the disease since 1950, when the first known human case of plague occurred. Since then, there has been an average of one to two human cases per year, according to the Arizona Department of Health Services (ADHS). Only one person has died from the disease since 2000, and two others survived after contracting it.
"Plague activity in nature has been known to wax and wane over time, and this is influenced largely by climate conditions and rodent and flea populations," ADHS says on its website.
Three states in the American southwest ‒ Arizona, Colorado and New Mexico ‒ are responsible for 80 percent of human cases of the plague, Dave Engelthaler, programming director with pathogen research nonprofit TGen North, told the Arizona Daily Sun.
The last time the plague was found in Arizona was September 2014, when fleas in Doney Park tested positive for the disease, the Arizona Republic reported at the time.
Don't feed the squirrels. Don't get the plague. #grandcanyon#arizona#nationalparks by floydfarley pic.twitter.com/ceojktpa2N

— NationalParks Photos (@NatlParksPhotos) February 15, 2015
Researchers believe it may be because the Southwest's climate, topography and rodent populations are similar to the high desert grasslands of central Asia where plague first evolved, David Wagner, a professor at Northern Arizona University's Microbial Genetics and Genomics Center, told the Arizona Daily Sun.
"It found a similar place to make a new home," Wagner said.
READ MORE: NYC rats carry Bubonic plague-transmitting fleas - study
Fleas on rabbits and other small rodents ‒ including prairie dogs, ground squirrels, rats and mice ‒ carry the Yersinia pestis bacteria that causes the bubonic plague. Prairie dogs are especially vulnerable to the disease due to their social nature, and outbreaks can quickly wipe out 90 percent of a local prairie dog population.
"If you normally see prairie dogs then next day they're gone, there is a good chance plague is coming," Engelthaler said.
Humans usually contract the plague after being bitten by a rodent flea that is carrying the bubonic plague bacterium or by handling an animal infected with plague, according to the US Centers for Disease Control and Prevention (CDC).
To prevent the disease from spreading to humans, ADHS warns visitors and residents not to allow pets to roam freely, as well as treating them with flea-prevention medications; to avoid contact with sick or dead animals and to stay away from rodent burrows; to wear insect repellents to keep fleas away when hiking or working in areas where plague might be active; and to wear rubber gloves when skinning and cleaning game animals.
Black Death found near #Flagstaff again http://t.co/xQKdHSBRRBpic.twitter.com/yxrZ57VTsr

— 12 News (@12News) April 2, 2015
Today, modern antibiotics are effective in treating plague, the CDC says. However, the disease can cause serious illness or death without prompt treatment.
Plague symptoms include fever; headache; pain or swelling in the groin, armpit or neck area; weakness; and, occasionally, nausea. Symptoms usually appear within two to six days after exposure.
You can share this story on social media: