Small Arizona town battles fictional fears of Ebola-like breakout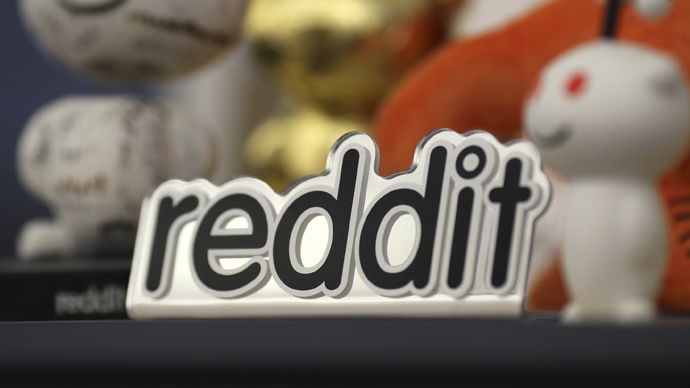 Mammoth, Arizona became the location of a modern-day 'War of the Worlds' type panic this week, thanks to a Reddit post saying that residents of the small town were dying of a mysterious Ebola-like virus which was being swept under the rug by authorities.
'WTF is going on in Pinal county, Arizona??' is the title of the Monday post by throwfarfarawayaz. The author, who says her name is Lindsey Allen, began by asking for help from fellow Redditors in getting the word out.
"Eleven days ago, on the 3rd, an older woman who runs a home daycare in my town was found dead in her bathroom by a parent who was picking up his daughter. The kids were all really agitated and told police that Mrs. Booker (the deceased) had been yelling at them and bleeding from her eye before she went into the bathroom and collapsed in her bathtub," Allen wrote.
"Sad, and unpleasant, but not really news. But a day later one of the daycare babies developed a rash and started bleeding from her ear. She died 12 hours later and so did EIGHT other kids from that daycare – all with similar symptoms. This started a s**tstorm in my town."
According to the post, the death toll was "incalculable" and the town of nearly 1,500 was being ignored by the police, hospitals, and the US Centers for Disease Control and Prevention.
Within three days, the story had taken off.
The post has over 2,000 comments, many corroborating Allen's account. Over 3,000 Redditors have upvoted it, and it has a 91 percent popularity rate.
Business owners in the town of 1,500 began getting calls asking if the story was true, CTV News reported.
Violet B., a motel owner in Mammoth, received more than 40 phone calls from faraway locations such as Virginia, North Dakota, and California.
"I heard [the caller] say something about a disease, but when I started to ask questions, he just hung up," she told the Arizona Republic.
Boom #Reddit strikes again! This time a tiny Arizona town was inundated with calls asking about a fictional outbreak: http://t.co/O2NepDkfkz

— Will Flannigan (@Will_Flannigan) November 13, 2014
Some never said a word, while others demanded to know what was happening in her town, she said. She had to search online to see what the callers were talking about.
Mammoth police chief Marty McIntosh received several calls Monday and another eight on Friday, but said there is nothing to worry about.
"It's all unfounded, the only thing we've taken in the last few days is loud music calls and barking dogs," he told the Republic.
And it's not because his department is "being 'iced out' by both the state and federal governments at this point," as Allen claimed in her post.
It's because the story is a work of fiction.
Just because it's on the Internet doesn't mean it's true. | Reddit horror story sends town into panic http://t.co/0iqElM8Cwn#commonsense

— Stephanie Mackenzie (@dash_30_dash) November 14, 2014
Besides the fact that the dates don't add up, it was shared on the subreddit called /r/nosleep. The community page describes itself as "a place for authors to share their original horror stories. Both nonfiction and realistic fiction are allowed."
"Suspension of disbelief is key here. Act as though everything is true while you're here, even if it's not," the description continues. "We want our users to submit original content regardless of its validity. We're here for the scare, not for the plausibility."
The post stemmed from a 'Creepy Pasta' story, according to knowyourmeme.com.
Michigan-based writer named Maxwell Malone told CTV News in an email that he and a group of 10 other amateur horror writers were behind the post, which is part of a longer series of stories they've been working on called The Sniffles.
"The Sniffles is simply a collective of NoSleep authors handpicked to work on a project I had a little inkling of an idea of," Malone said in an email to KTAR. The group had been working on the project for a month, and also wrote many of the original comments on the post.
"The reason we chose Mammoth, AZ — as well as the other places we wrote from — [was] because they are near large, metropolitan areas but are not metropolitan areas themselves," he told the Republic. "This would add credit to our stories while also posing the very real possibility of the plague potentially moving into highly populated areas located nearby."
The story was meant to play on people's fears of Ebola, as well as to harken back to the bubonic plague, he noted in his email to KTAR.
"I am incredibly invested in the concept that horror can be used as a literary means of analyzing the world, and fears, around us and, thus, it is absolutely no coincidence that Ebola fears played a role in the rise of this project," Malone said to the Republic.
The authors did not expect The Sniffles to cause panic the way Orson Welles' October 30, 1938 broadcast of The War of the Worlds did. Malone suggested that many of the readers were unaware of the subreddit's rules.
"The result was many things being taken out of context and a number of issues arising because of it," he wrote to KTAR. "We sincerely hope we didn't cause any serious harm for Mammoth, AZ or anywhere else. We are just horror writers writing horror -- essentially, just folks doing what we love."