Big Brother in Big Apple? NYC gunshot tracking system sparks privacy concerns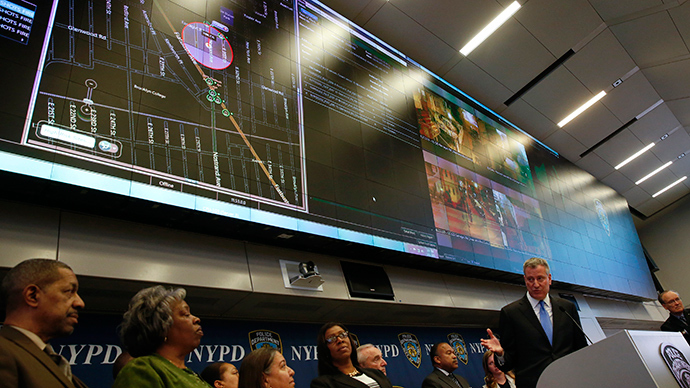 It's been almost a week since New York Police Department deployed a new ShotSpotter gunshot detection system. However, the innovation has raised privacy concerns among New Yorkers while tracking loud bangs, the system records private conversations.
Questions arose after New York Police Department deployed 300 hidden microphone sensors around the city. They are aimed at identifying the sound of gun shots, and then activate nearby cameras and immediately alert law enforcement officials.
The two-year pilot program will cost New York a total of $1.5million annually.
Both the mayor Bill de Blasio and police commissioner William Bratton say that ShotSpotter should help officers to respond more quickly to shootings. According to statistics, in 75 percent of cases when people hear a gun shot sound, they do not report it to the police.
The ShotSpotter is aimed at fixing that. Its sensors are connected to thousands of cameras set up around the city as part of the its Domain Awareness System, an all-seeing intelligence-analysis complex that collects and analyzes data captured by surveillance cameras, gunshot detectors, license plate readers, Geographic Information Systems mapping and social media feeds.
NYC: Mayor & NYPD Commissioner Launch today the New 'ShotSpotter' Gun Detection Technology. #NYC#NYPDpic.twitter.com/CNsfQwTEQH

— NYC Scanner (@NYScanner) March 16, 2015
Four years ago the department tested another system, but rejected the technology, as it could not identify the difference between real gunfire and similar sounds, like a car backfiring. Today's system is said to be more sensitive.
Police commissioner William Bratton, who used to be a member of ShotSpotter's board of directors, before returning to the NYPD in January 2014, says in the future, ShotSpotter will be able to identify which type of a gun was used, and whether multiple shots were fired from different guns.
But the system and especially how capable it is of recording people's voices has raised serious privacy concerns.
"The concern is that if conversations are capable of being intercepted, that's a bigger problem. That's like a Big Brother. And that's not about one's safety that's just now meddling everyday conversations of people. And the question is what police is going to do with those conversations?" lawyer Frank Camera told RT.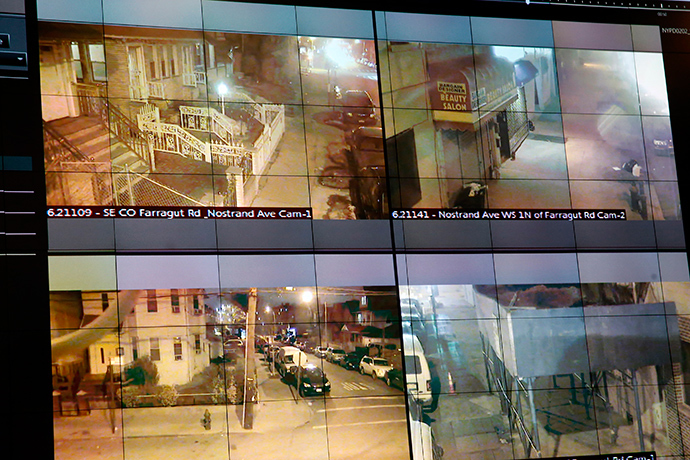 READ MORE: One-third of DC covered by acoustic sensors
In January, Camera defended two people arrested after a loud street quarrel ended with fatal shooting the previous month. They were detained and accused, with the ShotSpotter recording of the altercation – in which both men can be heard arguing – likely to be used as evidence.
Camera says the talk was recorded very clearly, while the detecting system was aimed only for gunshots.
Devices have been installed across 15 square miles in New York districts with both the highest rate of shots fired and gunshot victims. But what disturbs ordinary New York residents is that it's unclear exactly where they are placed. A draft law approved by New York City Council obliges police to make quarterly reports specifying what exactly ShotSpotters recorded. And it's still unknown if and how his information will be used later.
You can share this story on social media: