One-third of DC covered by acoustic sensors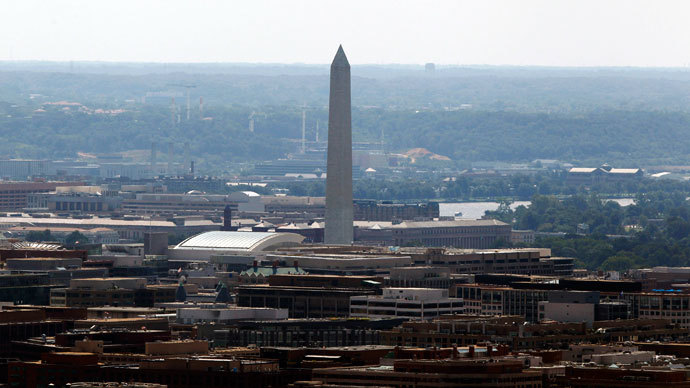 Around 20 square miles within Washington, DC — or one-third of the nation's capital — is monitored by acoustic sensors that help police officers identify crime scenes where gunshots may have been fired only seconds earlier.
The Washington Post reported extensively on the ShotSpotter crime-fighting surveillance tool over the weekend and how the city's Metropolitan Police Department has invested millions of dollars into maintaining a network of sensors deployed across the District of Columbia.
The MPD prefers not to publish details about the operation, as revealing the locations of more than 300 ShotSpotter devices could lead criminals to purposely avoid certain locales and flock to others, or even vandalize the high-tech hubs used to transmit data from possible crime scenes to local facilities.
"It is a valuable tool that provides almost instantaneous alerts that allow officers to be dispatched quicker for the sound of gunshots," Police Chief Cathy L. Lanier wrote in a statement to the Post. "It has also been instrumental in determining crime trends and establishing information in investigations."
A gift of $2 million in federal grant money allowed DC to first install ShotSpotter sensors eight years ago, and the District has since invested another $3.5 million towards maintaining a tool that local law enforcement praises as a powerful crime fighting implement.
Eight years after first being installed across DC, the sensors continue to provide the MPD with a detailed outline of where throughout the city shots have been fired. Coupled with an expansive surveillance system that rivals other major metropolitan cities in the United States, ShotSpotter gives law enforcement the power to re-assemble the pieces of violent acts with accuracy that likely wouldn't be otherwise possible.
As gunfights continue to plague some section of the nation's capital, though, are ShotSpotters acting as an active deterrent, or simply allows police to put together the pieces of a puzzle after the fact?
According to the Post's findings, the ShotSpotter system deployed across DC has clocked around 39,000 separate incidents of gunfire during the last eight years, or more than double the number of felony gun crimes reported otherwise to the police.
When all works as planned, a noise picked up more one or more of the sensors analyzes audio of a blast and, if thought to be a gunshot, police are notified in only 40 seconds' time. The audio sensors are able to make sense of where the shot originated from, and software can pinpoint the exact location within only a few feet at times.
Lydia Barrett, a spokeswoman for ShotSpotter, told the Miami Herald recently that the company signs a contractual agreement with law enforcement clients assuring them that the system will pick up 80 percent of gunshots inside an outdoor coverage area, "But in nearly all of our cities the number is significantly higher than that."
According to the Herald, ShotSpotter first came to South Florida in 2010 and has been adopted by a number of law enforcement agencies in the Sunshine State. Not all have the same type of praise as DC's Chief Lanier, however, and in 2011 one agency announced plans to dismantle the half-a-million-dollar system after only a one-year pilot program.
"Based on some benefit analysis, we decided it just wasn't cost-effective," Al Lamberti, a spokesperson for the Broward County Sheriff's Office in Southern Florida told the Sun-Sentinel two years ago.
In the case of nearby Miami Garden, Florida, law enforcement recently decided that they will use around $215,000 from its general fund to continue maintain its local ShotSpotter system, which costs upwards of $60,000 per square mile of coverage, according to the Herald. In the case of DC, however, the 20-or-so square miles covered by ShotSpotter aren't prime examples of how the state-of-the-art surveillance tools are stopping crime. The Washington Post discovered a dozen gun homicides in DC that were never detected by ShotSpotter, suggesting the millions of dollars spent to maintain security in the nation's capital might come at a price all too costly without the effectiveness to be expected.
So far ShotSpotter has been deployed in dozens of cities across the United States, although some towns have opted instead for similar surveillance devices that, while unable to triangulate the precise location of a gunshot, afford police all sorts of other powers. As RT reported previously, a number of cities across the US have recently adopted "smart" lampposts that illuminate streets and walkways while also providing authorities with an extra set of eyes and ears over civilians. Those lampposts, though functional, are also equipped with cameras, microphones, Wi-Fi internet and other amenities.
You can share this story on social media: