Most Americans say space trip a no-go, but many eye Mars - poll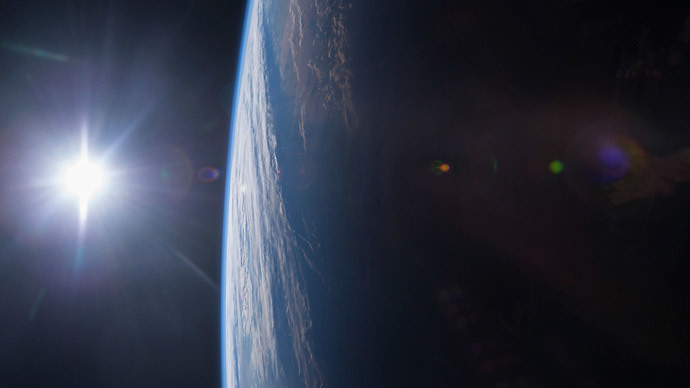 Most Americans are skeptical of personally venturing out into space, according to a recent poll, but that didn't stop hundreds of them from vying for a berth on a one-way expedition to Mars.
"If you won a free trip on a private company's rocket ship into space, would you take the trip, or not?" was one of the questions included in a December 2014 poll by the Monmouth University Polling Institute (PDF), which surveyed more than 1,000 people. Results released this week indicate only 28 percent of the respondents would definitely go, three percent had reservations and 69 percent were firmly against the idea.
The results, however, could have been skewed by fresh memories of the Virgin Galactic's SpaceShipTwo, which crashed in late October 2014, killing one test pilot and injuring another.
100 People in the Running for One-Way Trip to Mars: http://t.co/iYuW4Xa8Dvpic.twitter.com/2eeLPqqult

— Discovery News (@DNews) February 20, 2015
Most of those polled by Monmouth think that "in the next few decades," regular passenger flights to space are either not too likely (28 percent) or not at all likely (27 percent). Still, the institute noted that "public opinion has not been a very good prognosticator of the pace of space exploration in the past."
Read More:Girlfriend or Mars? RT interviews Mars One hopefuls
Gallup polls from the 1960s reveal the general public was skeptical about space exploration as well. While 59 percent of Americans polled in 1965 believed a moon landing would occur within twenty years, only 17 percent of those polled a year later were interested in hitching a ride on the first moon shot.
This would certainly be news to hundreds of Americans who have been competing for a berth on a four-person, one-way mission to Mars. Earlier this week, the "Mars One" project announced its shortlist of 100 candidates. Thirty-three of them are American.
Read More:Potential Martians: Mars One selects 1,058 hopefuls among 200,000 applicants
The project, the brainchild of Dutchman Bas Lansdorp, intends to launch the mission to the Red Planet by 2024 and is looking to fund it through private sponsors and television rights. Endemol, the Dutch TV company behind the reality show "Big Brother," apparently wants to broadcast the mission to a TV audience of billions.