Virgin Galactic's SpaceShipTwo crashes in Mojave desert killing pilot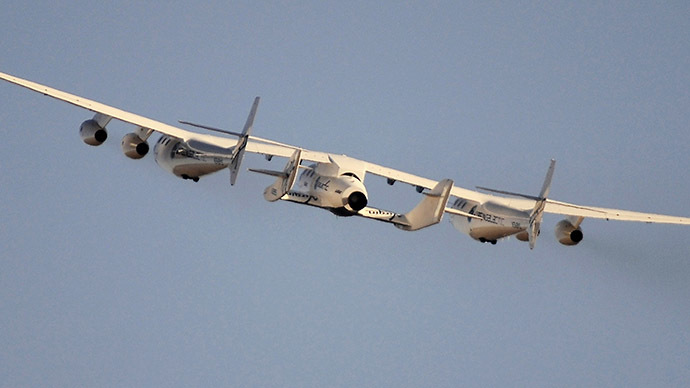 One person is dead Friday after Virgin Galactic's SpaceShipTwo experimental rocket plane crashed in the Mohave Desert after the aircraft suffered an "in-flight anomaly" during a test flight.
READ MORE: Risky business: Top 5 failures of US commercial space program (PHOTO, VIDEO)
Virgin Galactic said on Twitter early Friday that its SpaceShipTwo plane would be conducting its fifty-fifth test flight that day as the company continues to work at offering clients an opportunity in the future to fly in one of the vessels to the edge of outer space, or around 62 miles from Earth. Shortly after the exercise began, however, Virgin Galactic said simply that the craft "experienced an in-flight anomaly."
"@AvWeekGuy: One of #SpaceShipTwo's twin tails lies on desert floor RT @AviationSafety: pic.twitter.com/JO9KsbizUA" aw man.

— Aaron Mehta (@AaronMehta) October 31, 2014
"Virgin Galactic's partner Scaled Composites conducted a powered test flight of #SpaceShipTwo earlier today," the account tweeted later. "During the test, the vehicle suffered a serious anomaly resulting in the loss of SpaceShipTwo."
The WhiteKnightTwo, a second craft, reportedly landed safely, according to the company.
"We will work closely with relevant authorities to determine the cause of this accident and provide updates ASAP," reads another tweet.
The Associated Press has since reported that the incident has caused one fatality and one major injury, citing the California Highway Patrol. Traditionally, test flights of the spaceplane involve two pilots.
According to NBC News, a parachute was spotted shortly after the incident was reported near Mojave Air and Space Port in California where the plane had taken off earlier in the day.
"Our primary thoughts at this moment are with the crew and family and were doing everything we can for them now," Virgin Galactic CEO George Whitesides said during an afternoon press conference.
The pilots have not been publically identified yet, but have been confirmed to be employees of
Scale Composites.
Galactic, a division of Richard Branson's Virgin Group, has been planning on providing so-called "space tourists" with the opportunity to pay hundreds of thousands of dollars in order to ride far from Earth as soon as 2015. Branson is en route to the test site and is expected there early Saturday.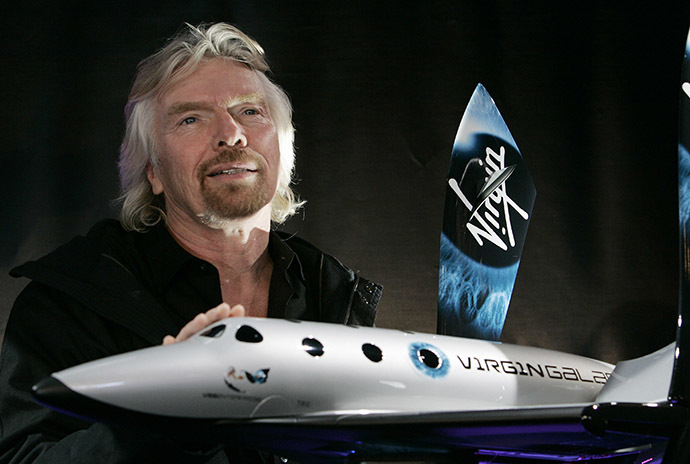 #SpaceShipTwo has experienced an in-flight anomaly. Additional info and statement forthcoming.

— Virgin Galactic (@virgingalactic) October 31, 2014
You can share this story on social media: