Risky business: Top 5 failures of US commercial space program (PHOTO, VIDEO)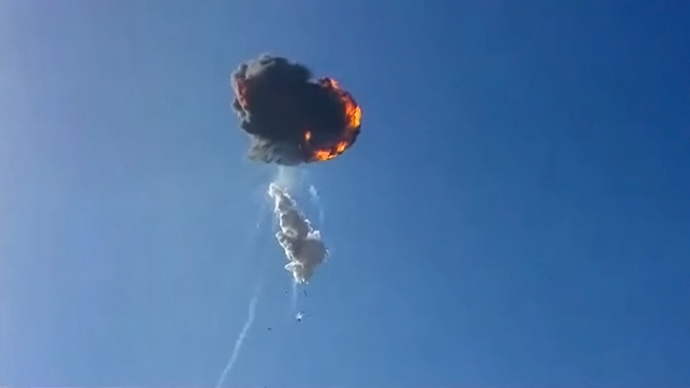 NASA heavily relies on private companies for space-related travel, but recent accidents show that such firms cannot yet be fully trusted for the mission. The crashes hint at an increasing number of glitches that need to be fixed to ensure safety.
Here are the top five crashes involving the aircrafts or rockets of NASA's private contractors.
Galactic's deadly desert crash
Virgin Galactic's SpaceShipTwo experimental rocket plane crashed on Friday in the Mohave Desert, killing one pilot.
The aircraft suffered an "in-flight anomaly" during a test flight, which led up the crash, Virgin Galactic said. The fatal flight was the aircraft's 55th test.
Pictures of #SpaceShipTwo today. __________________________________________________________________________________ pic.twitter.com/vDyKAU8WIC

— Ryan Burke (@Ry4nBurke) October 31, 2014
In 2011, NASA chartered SpaceShipTwo for three research flights in a $4.5 million deal.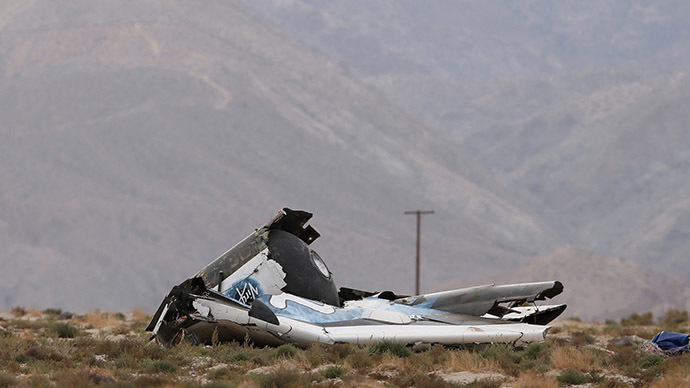 Antares engulfed in flames
On Tuesday, an Orbital Sciences Corp. Antares rocket, which was making its fifth venture into space, erupted in a massive fireball over the coast of Virginia, obliterating a Cygnus cargo ship that was on board.
READ MORE: ISS-bound rocket explodes on takeoff from NASA facility in Virginia (PHOTOS, VIDEO)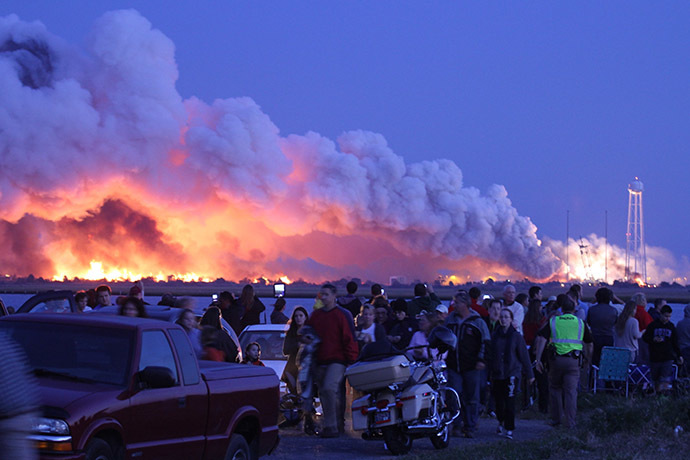 The $200 million launch was to be the third of eight planned Orbital missions to ferry gear and food to astronauts aboard the ISS. Instead, 5,000 pounds of food, supplies and scientific equipment were incinerated, undermining faith in NASA's commercial space station resupply program.
Falcon down
On August 22, an experimental test flight of a three-engine Space X Falcon 9R rocket over McGregor, Texas, went awry. Sailing vertically into the air, the rocket veered off of its trajectory, causing the onboard safety system to issue a self-destruct command.
The rocket was subsequently swallowed by a fireball, with debris raining down over the Lone Star State. SpaceX founder and CEO Elon Musk blamed the accident on a "blocked sensor port."
READ MORE: SpaceX rocket explodes during test flight
The firm plans to become a private taxi service for NASA, with the goal of being the first commercial company to take astronauts into space as early as 2017.
Chasing the dream
The Dream Chaser shuttle, made by Sierra Nevada Corporation of Sparks, Nevada, crashed during an unmanned free-fly test. Once released from a helicopter, the craft's left-hand landing gear did not deploy.
Sierra Nevada Corporation of Sparks is a NASA-funded project designated to send astronauts to space.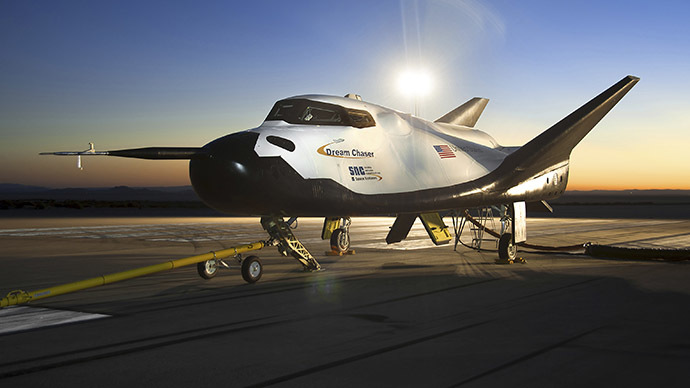 Amazon blunder
Amazon's hopes for a commercial space program were called into question on August 24, when an unmanned rocket manufactured by Blue Origin – a company funded by Amazon CEO Jeff Bezos – crashed during a test flight.
The aircraft lost control as it reached 1.2 times the speed of sound, forcing the test to be terminated.
Bezos' venture recently received funding from NASA to develop aircraft to be used as space taxis for the agency.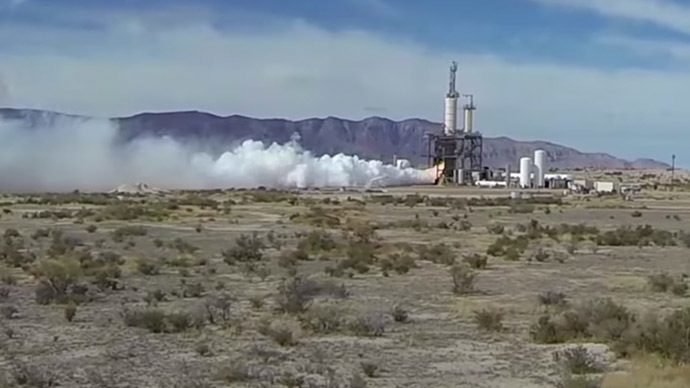 You can share this story on social media: