Marijuana 'can be helpful' for some medical conditions, surgeon general says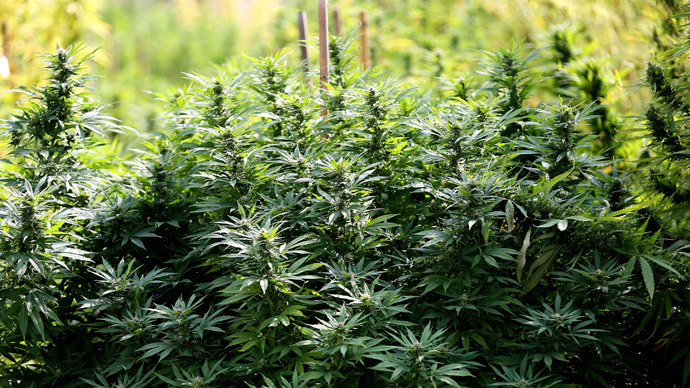 Dr. Vivek Murthy, the new US Surgeon General, took a subtle swipe at the Controlled Substances Act on Wednesday when he said that he wants science to drive policy on marijuana – which "can be helpful" for treating some medical conditions.
Currently, 23 states in the US – including Washington, DC – have legalized marijuana for medicinal purposes, but the federal government still lists marijuana as a Schedule 1 drug in the Controlled Substance Act, which means that it has "no currently accepted medical use and a high potential for abuse." Murthy said there have been long discussions about the risks and benefits of marijuana, adding that there is a national experiment going on as states mull legalization for the drug.
It's 4:20 on the East Coast; do you know how YOUR surgeon general feels about marijuana? http://t.co/2Z0tUknAPlpic.twitter.com/iu9bTE9dte

— The Hill (@thehill) February 4, 2015
"We have preliminary data showing that for certain medical conditions and symptoms that marijuana can be helpful, so I think we have to use that data to drive policy making and I'm very interested to see where that data takes us," Murthy told CBS This Morning.
READ MORE:Pot-ential profits: Over 100 Native American tribes seek to grow marijuana
While support for medical marijuana has grown over the years, patients in states that don't offer legal access are vulnerable to federal laws that still ban the drug's use. Even in states where medical marijuana laws exist, patients and providers can be vulnerable to arrest from federal law enforcement. For its supporters, Murthy's comments are a hopeful signal for the future.
"Dr. Murthy's comments add to a growing consensus in the medical community that marijuana can help people suffering from painful conditions," Tom Angell, chairman of advocacy group Marijuana Majority, told The Huffington Post.
"It's crazy that federal law still considers marijuana a Schedule I drug, a category that's supposed to be reserved for substances with no medical value. In light of these comments from his top medical adviser, the president should direct the attorney general to immediately begin the process of rescheduling marijuana."
READ MORE:Dude! Legal marijuana America's fastest-growing industry - report
Marijuana prohibition has also stymied scientific research at universities looking to uncover the best and most effective uses for marijuana as a medicine, making efforts to reform medical marijuana laws particularly difficult. Because of the Schedule I classification, universities that seek federal research funding or federal financial aid to study marijuana find themselves out of luck. However, researchers in places like John Hopkins School of Medicine are looking into the effects of marijuana on people suffering from post-traumatic stress disorder.
"We have to see what the science tell us about the efficacy of marijuana, and I think we are going to get a lot more data on that," Murthy told CBS.
You can share this story on social media: