​Pot-ential profits: Over 100 Native American tribes seek to grow marijuana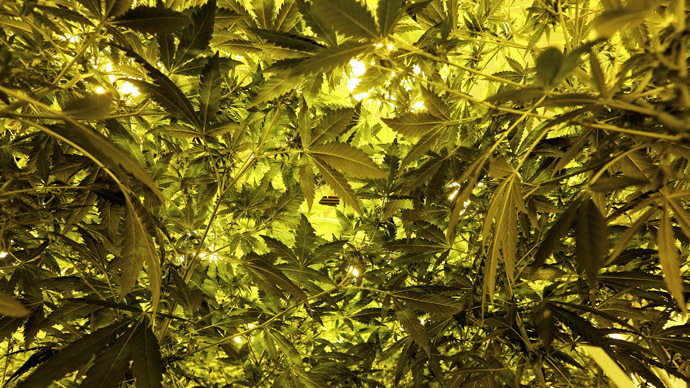 More than 100 Native American tribes in the US have showed keen interested in profiting from growing and selling marijuana on tribal land, just a few months after the Department of Justice (DOJ) ruled to grant tribes the right to do so.
READ MORE: Federal govt to allow Native Americans to grow marijuana on tribal lands
Dozens of tribes approached Kansas-based FoxBarry Farms and United Cannabis of Colorado with intention to get involved into the business of growing marijuana. FoxBarry Farms has been out in charge of developing the first marijuana facility on tribal land in northern California, worth $10 million.
"I really underestimated … So many tribes are wanting to do this right now," FoxBarry CEO Barry Brautman told the Huffington Post. "Tribes want what any government wants for its people, and that's financial independence … They want to earn their own money, provide education, health care and housing. This new industry allows them to be more economically independent."
The DOJ decided in December not to stand in a way of Native American tribes, if they wanted to grow marijuana, even if their land was located close to the state where marijuana is illegal.
READ MORE: Crime down and revenue up in Colorado since start of marijuana legalization
The tribes would still abide by state rules, such as not selling pot to minors or carrying out marijuana-related business on federal land.
Even though marijuana is illegal under the federal law in the US, 23 states have already legalized pot for medicinal purposes, and four states allowed it for recreational use.
You can share this story on social media: