Crime down and revenue up in Colorado since start of marijuana legalization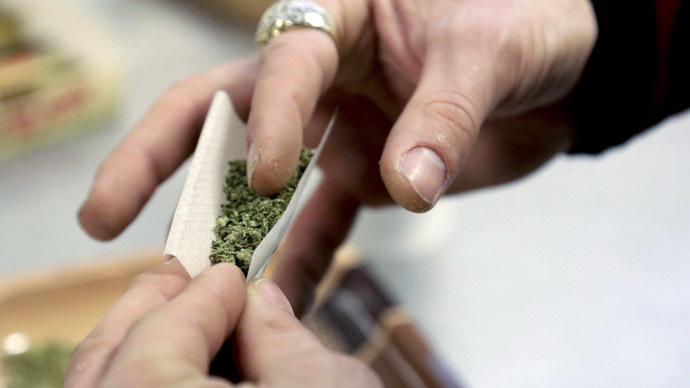 The great green experiment underway in Colorado is continuing to yield considerable results after five full months of marijuana legalization, according to the latest statistics out of the first state in America to lift the prohibition on pot.
Crime in Colorado's capital city, Denver, has dropped by more than a tenth, local law enforcement data reveals, and the state as a whole is expected to collect around $30 million in revenue this year as a result of weed taxes.
Colorado became the first of the 50 states to allow adults to legally purchase recreational marijuana at the start of 2014, and advocates, critics, politicians and the public from coast-to-coast have been looking that way ever since to see what that precedent-setting decision could mean for their own localized efforts to reform weed laws. Nearly half a year later, evidence suggests the experiment is largely so far a success.
Between January 1 and April 30, violent crime and property crime in Denver — the most populated city in Colorado, in terms of both people and weed dispensaries — dropped 10.6 percent compared to that same span one year earlier, official statistics reveal. Homicides have dropped to less than half of last year's levels, and motor vehicle theft has shrunk by over one-third.
Economically speaking, rolling back the weed ban in Colorado has done wonders as well. The Associated Press reported this week that nearly $19 million in recreational marijuana was sold throughout the state in just the month of March, with $1.9 million of that going immediately to Denver to be divvied up by lawmakers to various state programs.
By the end of the year, weed taxes are expected to net Colorado around $30 million, which as of this week will be used on a plan that puts that money into mostly child drug use prevention and outreach, the AP reported, which means more school nurses and public education efforts funded by marijuana excises. The New York Times reported this week that those taxes have so far provided the state with around $12.6 million. According to Reuters, the latest year-end projection in total revenue generated is around $98 million—exceeding the state's original estimate by 40 percent.
Meanwhile, federal lawmakers in the United States took a huge step towards national marijuana reform on Thursday last week when the Republican-controlled House of Representatives voted to approve an amendment from Rep. Dana Rohrabacher (R-California) that, if signed into law, will prevent the Drug Enforcement Agency from using federal funds to go after medical marijuana patients and providers in jurisdictions where state law says pot can legally be prescribed.
"More than 20 states and the District of Columbia have enacted laws protecting medical marijuana patients from state prosecution. Yet in all of these states, patients and providers still face the risk of federal sanction — even when their actions are fully compliant with state law," the National Organization for the Reform of Marijuana Laws — NORML — said in a statement this week. "It is time that we allowed our unique federalist system to work the way it was intended. Patients, providers, and their state representatives should have the authority to enact laws permitting the medical use of cannabis—free from federal interference."
You can share this story on social media: