DEA chiefs urge Obama to nullify Washington and Colorado pot laws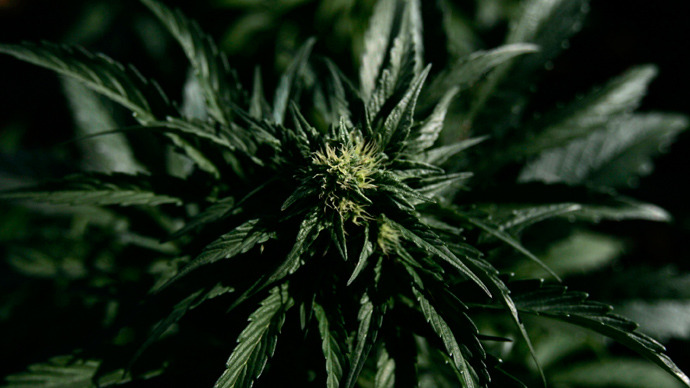 Former Drug Enforcement Administration chiefs are urging the Obama administration to nullify marijuana laws in Colorado and Washington, which recently legalized the recreational use of pot.
The eight former DEA heads fear that the states' marijuana laws will instigate a "domino effect", causing other states to pass their own laws legalizing the recreational use of certain drugs. Since marijuana is illegal under federal law, the former DEA administrators believe Obama should sue states to force them to annul the legislation.
"My fear is that the Justice Department will do what they are doing now: do nothing and say nothing," Peter Bensinger, a former DEA administrator, told AP. "If they don't act now, these laws will be fully implemented in a matter of months."
Colorado and Washington passed a voters' initiative to legalize recreational use of marijuana. Revenue from the drug sales will go to education, healthcare, research and substance abuse prevention. Marijuana will be sold under a tightly regulated system, similar to that of alcohol. Washington state officials have already created a timetable of distributing marijuana producer licenses by August.
"The voters have spoken and we have to respect their will," Colorado Gov. John Hickenlooper said after the November election. "This will be a complicated process, but we intend to follow through. That said, federal law still says marijuana is an illegal drug so don't break out the Cheetos or gold fish too quickly."
The Department of Justice if currently still reviewing the states' laws, which the former DEA heads hope to influence with a statement to be released Tuesday by the national lobbying group, Save Our Society from Drugs.
US Attorney General Eric Holder is scheduled to speak before a US Senate judiciary committee hearing on Wednesday, where he will likely be questioned about the extrajudicial killing program. But the former DEA administrators are urging senators to also question him on the legalization of marijuana.
"It is outrageous that a lawsuit [against the states] hasn't been filed in federal court yet," said Bensinger, who called the issue a 'no-brainer'.
But the legalization issue has two sides, with advocates claiming that criminalization of marijuana creates unintended social problems. The DEA has also come under scrutiny for focusing too much on drug operations from which it can seize the most money, which is usually marijuana trafficking. An undercover DEA investigation that began in 2010 supplied the agency with $186 million in cash and other assets from Mexican drug traffickers.
But the group of DEAs have so far opposed the state drug laws out of fear that the contradiction with federal laws could make things complicated.
"And there is a bigger danger that touches every one of us," Bensinger said in a teleconference call before the November elections, "In states that have legalized medical marijuana, drug driving arrests, accidents, and drug overdose deaths have skyrocketed. Drug treatment admissions are up and the number of teens using this gateway drug is up dramatically."
With the will of the majority contradicting the will of the DEA, Holder's review will lead him to soon make a statement about the future of state drug laws that contradict those of the federal government.
You can share this story on social media: