House bans DEA from attacking medical marijuana facilities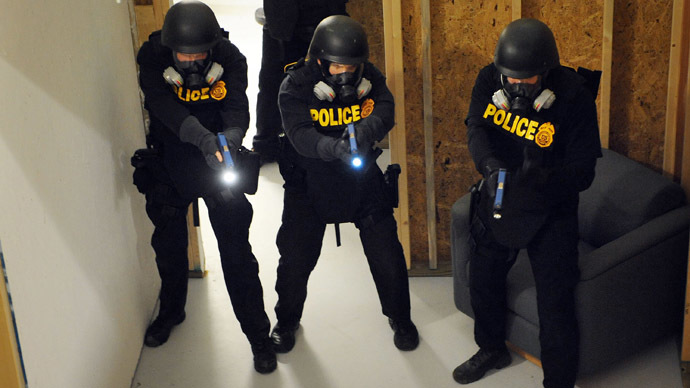 The Republican-controlled House of Representatives awarded a major victory to states' rights advocates on Thursday and approved a measure that would prevent the United States Drug Enforcement Agency from cracking-down on medical marijuana operations.
Thursday evening, the House voted 219-189 in favor of an amendment from Rep. Dana Rohrabacher (R-California) that, if signed into law, will prevent the DEA from using federal funds to go after medical marijuana patients and providers in jurisdictions where state law says pot can legally be prescribed in certain cases.
Although medical marijuana is legal in nearly half of the 50 states, the federal government still considers cannabis to be a Schedule 1 narcotic on par with heroin. This conflict between state and federal law has ravaged businesses in areas where local legislation permits medicinal weed, yielding countless instances in which armed DEA agents have raided nurseries and dispensaries alike to enforce the national pot prohibition.
With Thursday night's vote, however, Congress may be signaling that a sea change is imminent. Rohrabacher's amendment to H.R. 4660 as approved by the House calls that "None of the funds made available in this Act to the Department of Justice may be used, with respect to [states with medical marijuana laws in place] , to prevent such States from implementing their own State laws that authorize the use, distribution, possession or cultivation of medical marijuana."
"Congress is officially pulling out of the war on medical marijuana patients and providers," Dan Riffle, the director of federal policies for the Marijuana Policy Project, told Fox News.
But Congressman Jared Polis (D-Colorado), who represents one of only two states in the US where recreational marijuana is legal, told attendees at a Friday morning press conference that Thursday's win, although a victory for those wanting reform, nevertheless came as a surprise.
"Quite frankly, many of us who were sponsors of this amendment… didn't expect to win and were surprised by the margin of that victory this morning," Polis said at a presser early Friday.
"While I always knew it would happen sooner than most political observers thought, it's still hard to believe this just happened," Tom Angell, the chairman of Marijuana Majority, told the Huffington Post's Ryan Reilly.
Additionally, the House voted on Thursday to pass two separate amendments that, if signed into law, will prohibit the DEA from interfering in the educational research being conducted in certain parts of the US to examine a potential reemergence for industrial hemp. As RT reported previously, the state of Kentucky has come under fire from federal officials in recent weeks who've prevented scientists there from receiving shipments of hemp seeds that they plan to use for research purposes.
Rep. Thomas Massie (R-Kentucky), who introduced those amendments along with Rep. Suzanne Bonamici (D-Oregon), told HuffPo that his state was forced into a "waste of time and money and the court system's limited resources" by the DEA.
"The DEA is not above Congress, it's not above the law," Massie said. "This amendment simply asks the DEA to follow existing laws."
Next, the Senate will have to weigh in on the hemp and medical marijuana amendments before they can be passed to the White House and await Pres. Barack Obama's signature.
You can share this story on social media: