DEA anti-marijuana order might provoke new wave of drug violence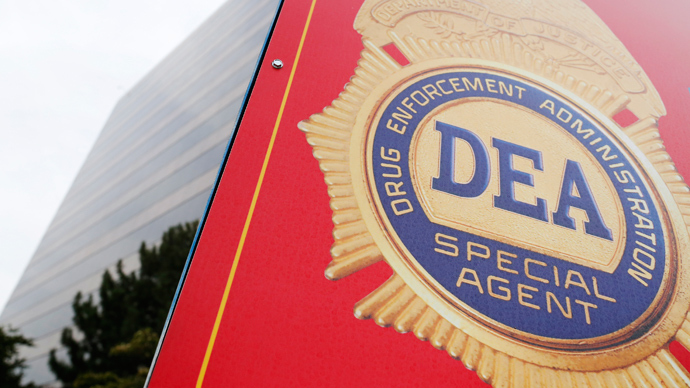 Even though some US states have legalized marijuana for medical or recreational use, the Drug Enforcement Administration has ordered all security and armored vehicle companies to stop servicing legal cannabis dispensaries.
The DEA's announcement comes less than two weeks after Attorney General Eric Holder said he wants to reform US drug laws to keep non-violent drug offenders out of prisons. By placing further restrictions on legal cannabis dispensaries, the DEA is inflicting harsh limitations on marijuana providers, despite the drug's medical and recreational legalization in several states.
In California, legal medical marijuana dispensaries rely on armored vehicles to transport large amounts of cash. In 2011, the federal government pressured banks and credit card companies to stop servicing pot dispensaries, leaving many providers with no choice but to pay all their bills in cash. California dispensaries have long relied on armored vehicles to carry their cash across the state when, for example, they are required to pay the city or the state's Board of Equalization.
Without the option to use armored vehicles, marijuana providers might find themselves in grave danger when transporting their earnings.
"In 2011 they closed our bank accounts, which forced us to handle and store cash on-site," said Steve DeAngelo, executive director of Oakland dispensary Harborside Healthcare, in a release. "Now they have denied us any secure way to transport that cash to those whom we owe money, like the City of Oakland and the California Board of Equalization."
Tom Angell, chairman of policy group Marijuana Majority, told the Huffington Post that the Obama administration acts as if there are more important issues than battling marijuana, but nevertheless slams the industry with rules that make it difficult to continue.
"The president says he has bigger fish to fry than go after individual users, but at nearly every step, his administration has tried to make it so those users are unable to purchase marijuana through safe and regulated means," Angell said, noting that cash robberies are more common in the marijuana industry.
Kevin A Sabet. A former Obama administration drug policy adviser, defended the DEA's actions, arguing that the agency will continue to go after high-level drug providers, since their operations are still in violation of federal law, regardless how they are treated by states. He also said that "with the money these guys are making, I'm sure they will be able to create their own armored cars that discreetly transfer their cash."
For years, the federal government has refused to treat marijuana dispensaries like other businesses, even in states where selling the drug is legal. By inflicting strict regulations on pot providers, the government is foregoing the option to gain billions of dollars in federal taxes.
Some dispensary owners are eager to pay federal taxes. DeAngelo told the Kansas City Star this week that he's just "waiting for that door to open and we'll happily come walking in with lots of tax revenue."
Two bills are currently pending in the House of Representatives, both of which would legalize marijuana, tax it and regulate it.
But by prohibiting armored vehicles from servicing dispensaries and by discouraging banks from working with medical marijuana providers, the DEA is potentially holding back a lucrative industry that could ultimately serve as a vital source of tax revenue for the federal government.
You can share this story on social media: