War chest: US Air Force seeks more cash to boost Iraq & Syria ops, surveillance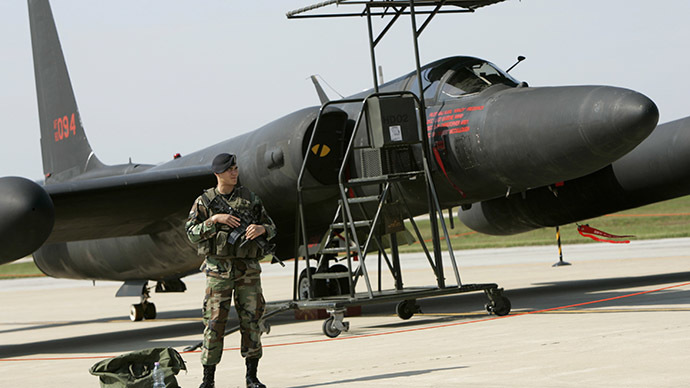 The US Air Force 2016 budget request called for increased funding for munitions to "support increasing operations tempo in Iraq and Syria" as well as for manned and unmanned surveillance and reconnaissance systems.
The funding request, released Monday, also stressed the need to keep building for the future, as the research, development, test, and evaluation programs (RDT&E) saw a budget boost of about 3 percent from its level in fiscal year 2015.
The Air Force asked for $122.1 billion, overall, in "blue" money. Or, as Defense News explained, "Due to budgeting methodology, the Pentagon funnels some funds through the Air Force, which the service cannot use."
Of that figure, $24.2 billion is for procurement and $17.9 billion for RDT&E.
Meanwhile, the Air Force asked for a postponement of the U-2 spy plane's retirement, from 2016 to 2019. The service did, however, continue the push to retire its A-10 ground-attack aircraft.
And Congress will likely...MT @JenJudson: In other news the Air Force will once again try to retire the A-10 as part of FY16 budget request.

— Connor O'Brien (@connorobrienNH) February 2, 2015
The Air Force also called for recapitalization of its version of the F-35 Joint Strike Fighter, its KC-46A, and the Long Range Strike-Bomber (LRS-B), its largest RDT&E program that came with a request for $1.2 billion in fiscal year 2016.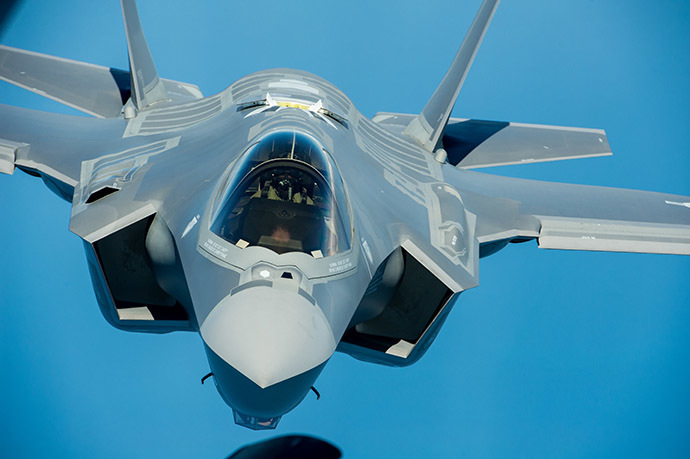 READ MORE: $561bn Pentagon budget planned, advocates say real budget is $1trn
The air-to-ground munitions request this year jumped from $635 million to nearly $1.7 billion in 2016. The service directly implicated US-led airstrikes against areas in Iraq and Syria held by jihadist group Islamic State to justify this 250 percent increase.
Funding for weapons procurement also went up in the overseas contingency operations request, as missile purchases increased from $136 million in the final 2015 budget to $289 million in the 2016 request.
Overall, the procurement budget went from $11.9 billion in the 2015 to $15.6 billion in the 2016 request.
Items in the latest budget include 44 F-35A Joint Strike Fighters, 29 MQ-9 Reaper drones, 14 C-130J Hercules, 12 KC-46 tankers, 8 MC-130s for special operations, 5 HC-130s for personnel recovery, and upgrades to the F-22, F-15 Eagle, B-2 and E-3 systems.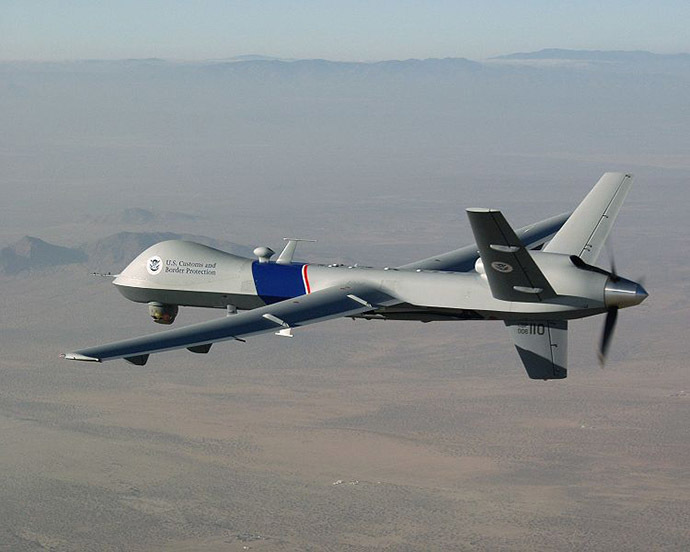 READ MORE: US to increase nuclear weapons spending – Pentagon
As for the intelligence, surveillance, and reconnaissance budget, both the revived U-2 and the Global Hawk Block 30 and 40 unmanned systems are funded even though the Global Hawk is the preferred future for Air Force surveillance.
The service did follow through with retirement of the close air support aircraft A-10 Warthog, a weapons system, like so many others, ardently defended on Capitol Hill.
Space procurement is listed at $2.58 billion in the 2016 budget request. That includes fixed block buys of AEHF satellites 5 and 6 and the SBIRS 5 and 6 satellites.
READ MORE: Nuclear missile launch officer to be court-martialed on drug, obstruction charges
The Air Force also proposed to add 4,020 active-duty airmen in its request, an increase from its 312,980 service members in fiscal year 2015.
Of the additional airmen request, 900 would be devoted to the Air Force's embattled nuclear missile program that has been battered with exam-cheating and drug scandals.
The budget request also asked for increases by 1.3 percent for military pay, 1.5 percent for Basic Allowance for Housing, and 3.4 percent for Basic Allowance for Subsistence.
You can share this story on social media: