American instructors to train Ukrainian troops this spring – US general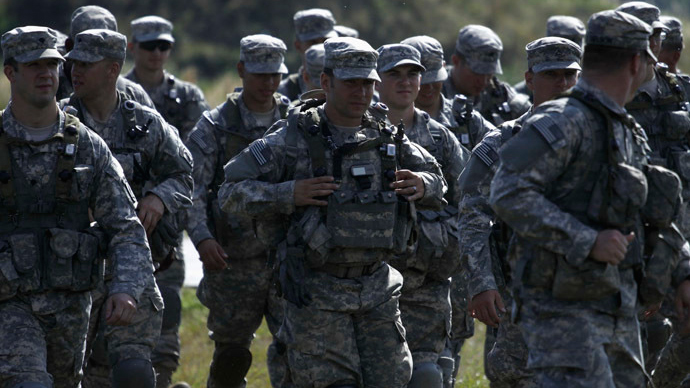 US soldiers are to be deployed to Western Ukraine to train the country's National Guard, said the commander of the US Army in Europe during a news conference in Kiev. The US also intends to sponsor the production of Ukrainian light armored vehicles.
The exact number of American troops heading to Ukraine is still to be determined, said Lieut. Gen. Ben Hodges on Wednesday.
The instructors will be working at the 40,000 square kilometer Yavoriv Training site close to the Polish-Ukrainian border. This is the largest military firing range in Europe near the western Ukrainian city of Lvov.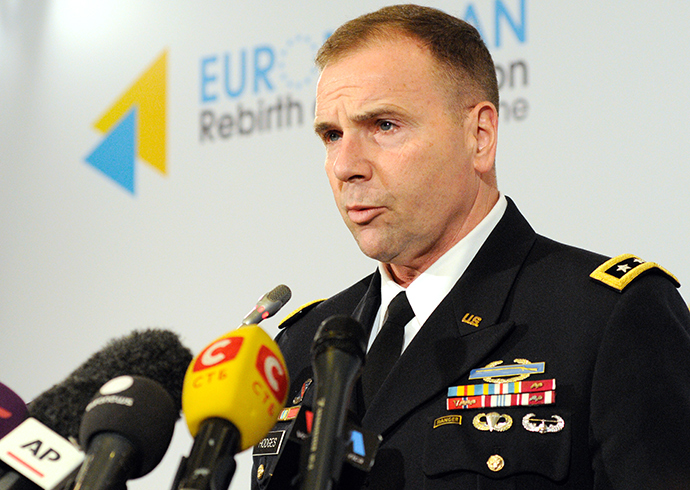 The announcement by General Hodges confirms a report in Global Research in November that the US was planning to deploy instructors to the Yavoriv Training Area.
READ MORE: US General promises help to Ukraine in a prank call
The commander of the US Army in Europe, Lieutenant General Ben Hodges arrived in Kiev. #Ukraine#NATOpic.twitter.com/20LWPuJysD

— Onlinemagazin (@OnlineMagazin) January 21, 2015
The US is reportedly ready to spend $19 million to train the Ukrainian National Guard. The money will come from the Global Security Contingency Fund (GSCF), requested by the Obama administration in the 2015 fiscal budget to provide training and apparel for the armed forces of American allies worldwide, which has already been approved by Congress.
READ MORE: 'US military hardware will cause more bloodshed in Ukraine' – Russian official
The newly announced training comes within the framework of the US State Department initiative "to assist Ukraine in strengthening its law enforcement capabilities, conduct internal defense, and maintain rule of law," told Defense News Pentagon's spokeswoman Lt. Col. Vanessa Hillman.
READ MORE: US commandos get permanent Eastern European foothold
Commanding General of NATO LANDCOM Lt. Gen. Frederick "Ben" Hodges in Rapid Trident 2014 in Ukraine #RapidTrident2014pic.twitter.com/fy1R55UGiS

— ALLIED LAND COMMAND (@LANDCMD) September 29, 2014
Washington has also agreed to finance production of Ukrainian-made SRM-1 Kozak Light Armored Vehicle with a price tag of $189,000 each. The first prototype of the Kozak for use with the Ukrainian border guard was delivered on Monday, the US Embassy in Ukraine reported.
READ MORE: 'If US sends weapons to Ukraine, Russia should send troops' - lawmaker
#EastUkraine RT @bellingcat: How Did #US Weapons End Up at Donetsk Airport? https://t.co/OROpsCX6Supic.twitter.com/fXIsPB2kb9

— Dr John (@jp_dutch) January 20, 2015
"The United States has delivered dozens of armored pickup trucks and vans to the Ukrainian Border Guard Service. The Kozak is larger and offers a higher level of protection," the embassy said.
The armored Kozak vehicle has a V-shaped bottom to counter mine explosions and is assembled on a chassis manufactured by the Italian company Iveco.
READ MORE: Russia warns US against supplying 'lethal defensive aid' to Ukraine
You can share this story on social media: