Russia warns US against supplying 'lethal defensive aid' to Ukraine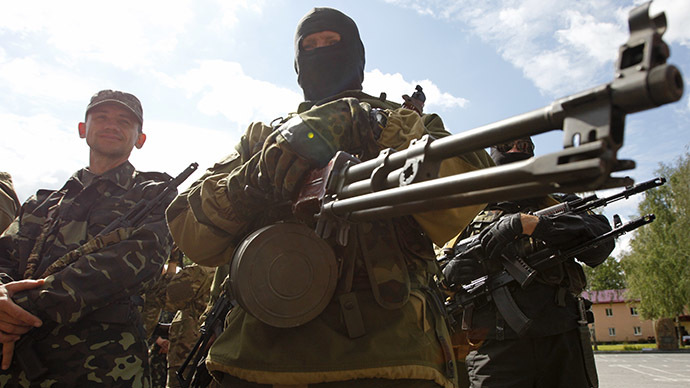 Moscow has warned Washington a potential policy shift from supplying Kiev with "non-lethal aid" to "defensive lethal weapons", mulled as US Vice President visits Ukraine, would be a direct violation of all international agreements.
A Russian Foreign Ministry spokesperson said that reports of possible deliveries of American "defensive weapons" to Ukraine would be viewed by Russia as a "very serious signal."
"We heard repeated confirmations from the [US] administration, that it only supplies non-lethal aid to Ukraine. If there is a change of this policy, then we are talking about a serious destabilizing factor which could seriously affect the balance of power in the region," Russian Foreign Ministry spokesman Aleksandr Lukashevich cautioned.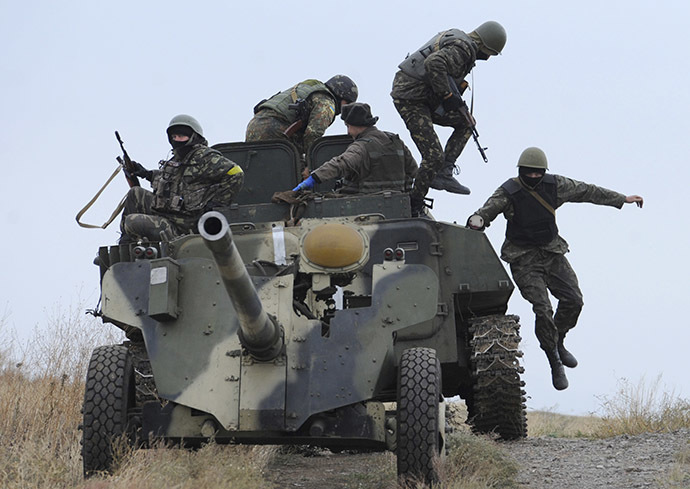 His remarks follow US deputy National Security Advisor Tony Blinken Wednesday's statement at a hearing before the Senate Committee for Foreign Affairs, in which he said that Biden may offer the provision of "lethal defensive weapons" as he visits Ukraine. Lethal assistance "remains on the table. It's something that we're looking at," Blinken said.
"We paid attention not only to such statements, but also to the trip of representatives of Ukrainian volunteer battalions to Washington, who tried to muster support of the US administration," Lukashevich said.
The Ministry made it clear that such a move by Washington would violate a number of agreements.
"This is a very serious signal for several reasons. First of all, this is a direct violation of agreements, including the ones achieved in partnership with the United States. I mean the Geneva Declaration from 17 April," said the Russian Foreign Ministry spokesman.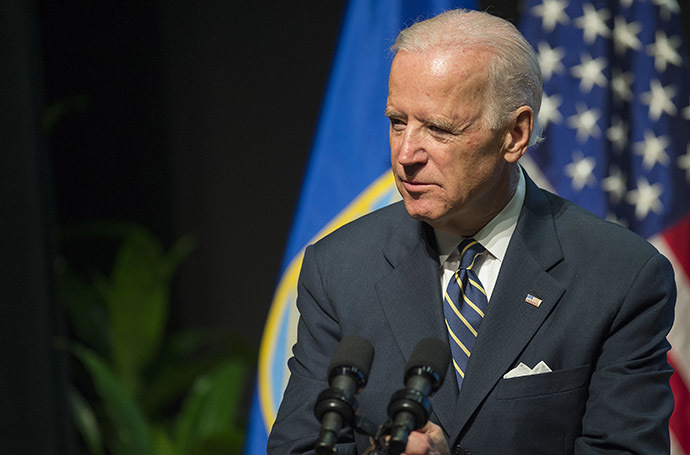 Ukrainian President Petro Poroshenko requested lethal aid from the US during a visit to Washington in September.
READ MORE:Obama declines to give Ukraine 'lethal aid' despite Poroshenko's plea
The American Vice President who has arrived in Kiev late Thursday has not yet made any official announcement, but Reuters' sources point to the possibility that US might increase a "non-lethal" aid package to Kiev instead of opting to supply arms.
Under the non-lethal aid package, the US could deliver to Ukraine first Humvee vehicles and radars but as officials pointed out such deliveries would unlikely alter the conflict. Previous non-lethal aid to Ukraine announced in September included military equipment such as counter-mortar detection units, body armor, binoculars and other gear worth $53 million.
At the same time the US diplomatic branch announced that it will continue to send advisers to Kiev and has allocated funds to Ukraine to battle what both the US and Ukraine see as a threat from Russia.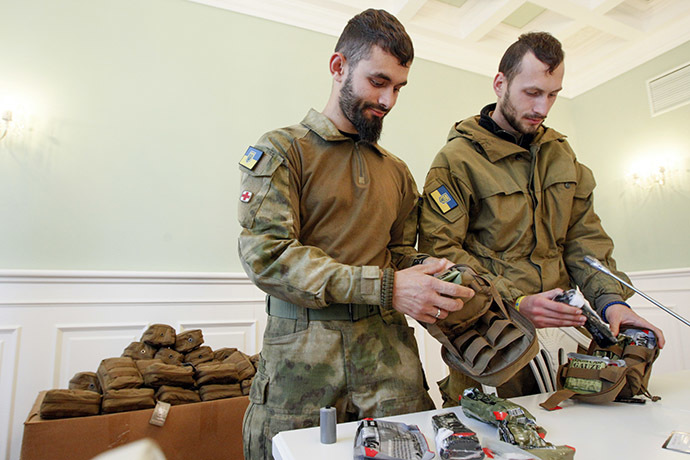 "The United States, as you're no doubt aware, is providing about $116 million in security assistance to help Ukraine in this effort,"State Department spokesman Jeff Rathke said Thursday. "This assistance also includes advising and training, and the United States will continue to send advisory teams to Kiev to help improve Ukraine's combat medical care and to identify areas for additional security assistance."
Rathke also said that lethal assistance to Ukraine is not yet "off the table."
"Our position on lethal aid hasn't changed. Nothing is off the table, and we continue to believe there's no military solution. But we, in light of Russia's actions, as the nominee mentioned yesterday in his testimony, this is – as he indicated, this is something that we should be looking at," Rathke said.
For now all will be decided Friday when Biden is expected to hold talks with Ukrainian Prime Minister Arseniy Yatsenyuk and President Petro Poroshenko. Following the talks, Biden and Poroshenko will make a joint press statement.
You can share this story on social media: