US General promises help to Ukraine in a prank call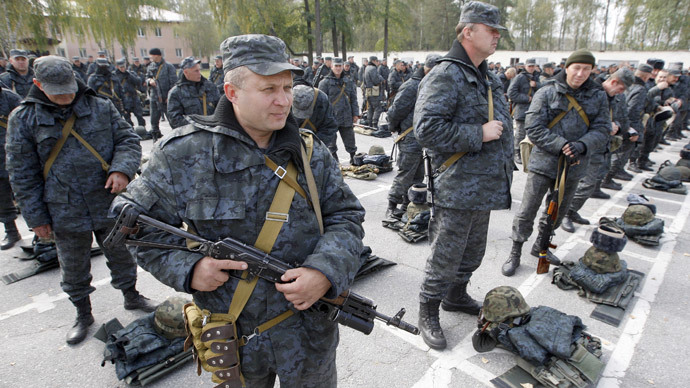 A high-ranking US general has promised Ukraine to help equip its National Guard in a call made by a Russian prankster who pretended to be Ukrainian Interior Minister Arsen Avakov.
Prankster Vladimir Krasnov and unsuspecting US Brig. Gen. Kevin McNeely discussed the problems concerning the Ukraine crisis and the possibility of military and financial aid to Ukraine, LifeNews reports. Krasnov asked about Ukrainian aid requests. According to General McNeely the Pentagon may equip "four companies and one battalion headquarters" of National Guard.
"We have many requests …we've received, some of them completed, filled, some are close to be infilled. We have equipment right now that is setting …and customs waiting to be cleared …so it can be delivered," the General said in the conversation.
Answering the question about American help to train Ukrainian troops the general said it was possible.
Krasnov asked McNeely if the US can help Ukraine with lethal arms or money and the General's answer was negative.
The US can deliver arms to another country only if the President or Congress approves it, he said explaining that it is political request, not military request.
The Pentagon does not send financial aid to other countries and can send Ukraine only equipment or military instructors, the General added.
Gen. Kevin McNeely is the director of European Partnership Task Force, US European Command, Germany. He performs strategic planning and commands operational cooperation.
Krasnov, also known as Vovan, is famous for dozens of phone pranks to famous politicians and celebrities.
You can share this story on social media: