Not lovin' it: McDonald's sales in US plummet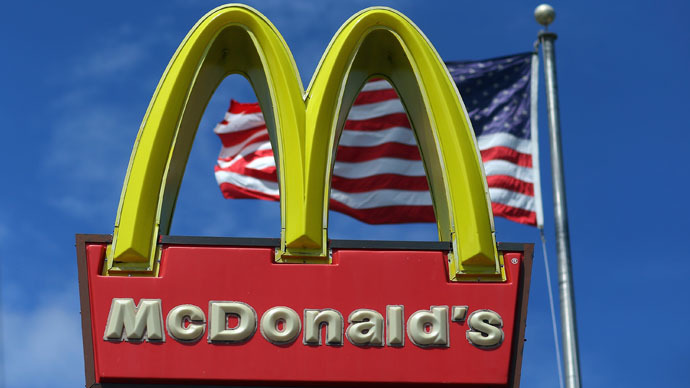 In the month of November, fast-food behemoth McDonald's saw monthly sales at established locations drop globally and in the US by 2.2 percent and 4.6 percent, respectively.
The measure applies to same-store sales, or sales made at all McDonald's restaurants open at least 13 months, even those that have closed temporarily.
"To restore momentum, McDonald's US is diligently working to enhance its marketing, simplify the menu and implement a more locally-driven organizational structure to increase relevance with consumers," the chain said Monday in response to the US decrease.
A chart prepared by Business Insider shows how far the fast-food giant's same-store sales have tumbled in the past five years.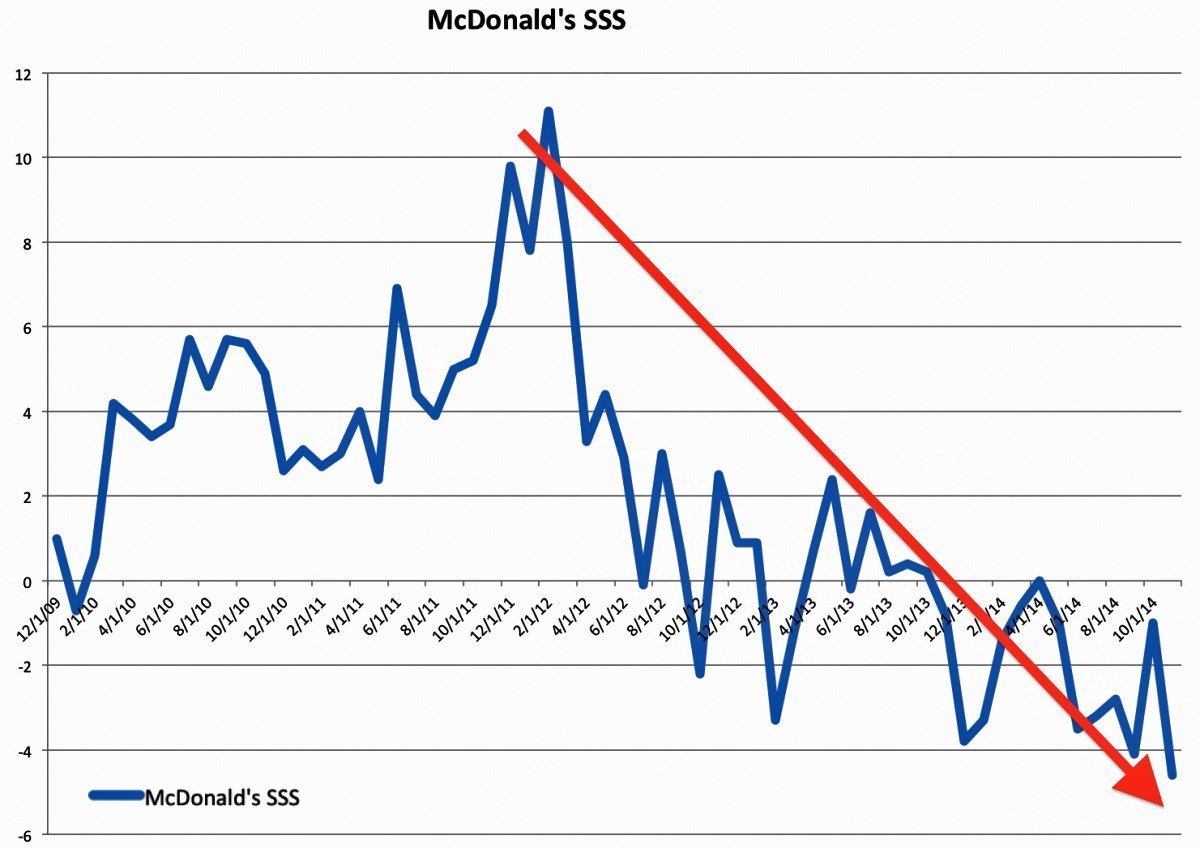 Analysts had originally predicted a 1.7 percent decline in McDonald's worldwide same-store sales, according to Consensus Metrix.
The drop is attributed, in part, to increasing competition from the likes of Chipotle restaurant. In the third quarter, Chipotle same-store sales increased by 19.8 percent, while McDonald's same-store sales fell by 3.3 percent.
A supplier scandal in China is also blamed for impairing McDonald's global sales numbers. The company's Asian markets have taken a hit after it was reported that Chinese meat supplier OSI Group LLC was investigated for changing the expiration dates on food, prompting fears among consumers.
In Europe, same-store sales fell 2 percent in November, according to McDonald's, "as positive performance in the UK was more than offset by very weak results in Russia and negative results in France and Germany."
Meanwhile, shares of the world's fast-food leader by revenue fell 2.4 percent in premarket trading, according to Reuters.
McDonald's and other stalwarts of the fast-food industry have also become the target of a growing movement aimed at increasing the federal minimum wage to $15 per hour, among other labor demands.
Last week, the two-year-old "Fight for 15" campaign organized demonstrations at fast-food restaurants in nearly 200 US cities, according to the group's accounting.
You can share this story on social media: