'Rotten apologies': McDonalds, Yum say sorry after reports they used outdated meat in China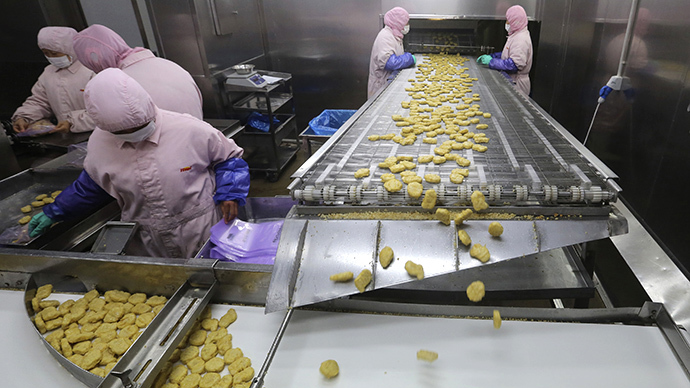 China's most popular fast food chains Yum Brands and McDonald's have apologized to customers after they suspended meat purchases from a Shanghai-based supplier under investigation for allegedly using rotten chicken and beef in its products.
The apologies came on Monday after local Dragon TV showed workers at Shanghai Husi Food picking up meat from the factory floor, mixing expired meat with fresh, and then repackaging for use in fast food products.
Yum Brands, the owner of KFC and Pizza Hut as well as McDonalds are both conducting their own investigation into the matter.
Yum which gets about half of its revenue from China has the biggest market share with 5 percent in 2013, while McDonald's share is second-largest, with 2.6 percent of the market, Bloomberg cites Euromonitor International.
Following the incident Yum Brands said in its official Chinese microblog on Sunday that it stopped ordering meat from Shanghai Husi Food for its KFC and Pizza Hut chains across the country.
McDonald's also said in its microblog that it halted using the supplier amid safety concerns and is investigating the company and its affiliates. It also added that "the national part of the restaurant may face a shortage of certain products" and urged consumers to be understanding.
The latest food scandal could be a blow to McDonald's and Yum hoping to expand in the Chinese market. Both have been hit by a food safety issue involving Chinese suppliers for the second time in less than two years. Previously the companies were accused of selling chicken fed with unapproved antibiotic drugs and growth hormones.
"Local management have learned painful lessons from 2012's 'instant chicken' scare, and will take immediate and forceful measures to contain any adverse publicity and close the loopholes in any quality assurance procedures," Bloomberg quotes Mei He, analyst with the China International Capital Corp.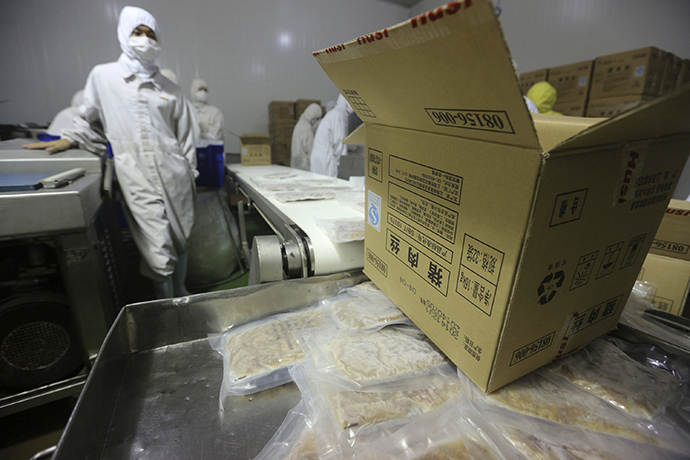 You can share this story on social media: