​Facebook v 1st Amendment: Supreme Court to consider limits of social media rights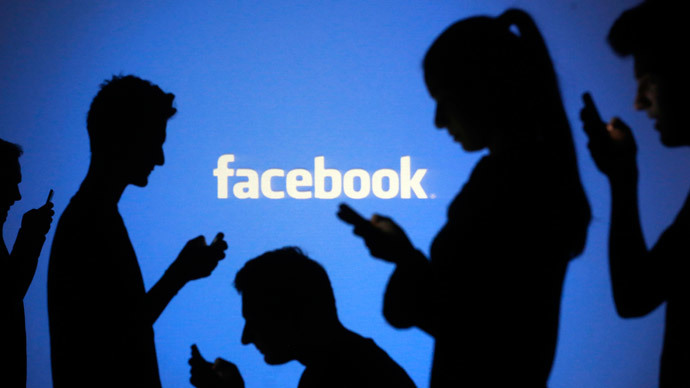 Is artistic expression defensible under the First Amendment if it includes violent musical lyrics that threaten to kill a person? The US Supreme Court will consider this very point in a case to determine the limits of internet free speech.
Anthony Elonis posted on Facebook a number of violent rap lyrics that talked about killing his wife, attacking a kindergarten and committing violence against an FBI agent. He defended himself by saying the posts should not be taken seriously, AP reported.
Elonis, who used the online pseudonym 'Tone Dougie', was convicted of issuing violent threats and sentenced to four years in federal prison.
READ MORE:Facebook & other social media blasted for 'relaxed' attitude to terror plots
The Supreme Court on Monday is set to consider if social media platforms like Facebook and Twitter deserve to have special protection under the First Amendment.

Considering several of the young man's posts may have some people seriously questioning the limitations of free speech, including this one directed at his estranged wife: "There's one way to love you but a thousand ways to kill you. I'm not going to rest until your body is a mess, soaked in blood and dying from all the little cuts."

After his wife got a protective order against him, Elonis posted: "Did you know that it's illegal for me to say I want to kill my wife?"


After a female FBI agent paid a visit to Elonis to inquire about the postings, the man took to Facebook again to express himself: "Little agent lady stood so close, took all the strength I had not to turn the bitch ghost. Pull my knife, flick my wrist and slit her throat."

His wife said the posted comments made her fear for her life. Elonis' lawyers said their client was influenced by rap star Eminem, who songs also contain lyrics about killing his ex-wife.
Sorry #AnthonyElonis, you're an ass and should've just kept a private journal for your venomous hate. #ElonisvUnitedStates

— David Silverman (@davidssilverman) December 1, 2014
Meanwhile, proponents of free-speech say comments posted to social media can be too quickly misinterpreted.

"A statute that proscribes speech without regard to the speaker's intended meaning runs the risk of punishing protected First Amendment expression simply because it is crudely or zealously expressed," said a brief from the American Liberties Union and other groups.

Thus far, however, lower courts have ruled that it depends on how an individual interprets such a message directed at them. The Supreme Court has long held that "true threats" to inflict bodily harm on another individual are not protected under the First Amendment.
READ MORE:You've been Facebooked! Govt to mine terror suspects' social media data
The US Justice Department said the important factor is the anxiety that such extreme messages create for the intended audience.

"The First Amendment does not require that a person be permitted to inflict those harms based on an unreasonable subjective belief that his words do not mean what they say," government lawyers said.
You can share this story on social media: