Facebook & other social media blasted for 'relaxed' attitude to terror plots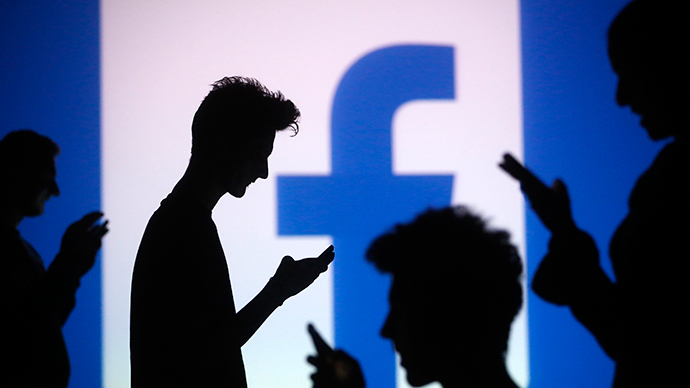 The British government has accused social media companies including Facebook for doing too little to monitor potential terror plots, following plans put forward by the Home Secretary to force internet companies to comply with police investigations.
Speaking to Parliament on Tuesday, Prime Minister David Cameron warned that companies such as Apple, Google, Twitter and Facebook were providing platforms in which terrorists could plan their attacks.
The statements follow a report, published on Tuesday, suggesting the killers of Fusilier Lee Rigby had plotted to 'kill a soldier' on Facebook six months before the attack took place.
"Their networks are being used to plot murder and mayhem," Cameron told Parliament, adding that it was the "social responsibility" of internet companies to report threats to the police.

READ MORE:Britain's new electronic spy chief says US tech giants aid terror
"If companies know that terrorist acts are being plotted, they have a moral responsibility to act … I cannot think of any reason why they would not tell the authorities," he said.
The statements echo those made by the PM earlier this month, in which he warned that the internet was becoming an "ungoverned space" which was being exploited by potential terrorist groups.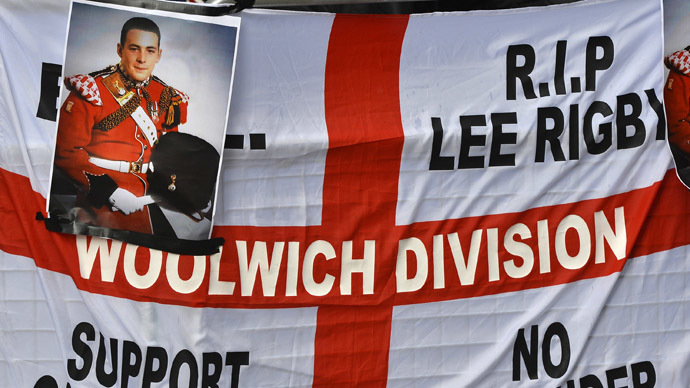 The government says security services are becoming more concerned that unregulated social media websites are being used to co-ordinate terror attacks. The Metropolitan Police claims it takes down one terror-related post every 10 minutes – equivalent to around 5,000 posts each week.
According to a paper published by Parliament's Intelligence and Security Committee (ISC), there was a "significant possibility" that Rigby's death in Woolwich last year could have been prevented if intelligence officers had access to a private conversation by one of his killers, Michael Adebolawe.
"The party which could have made a difference was the company on whose platform the exchange took place," the report says.
"There is therefore a risk that, however unintentionally, it provides a safe haven for terrorists to communicate within."
The ISC report also highlighted problems with current monitoring procedures conducted by UK authorities on social media. Because most of the sites are based in the US, authorization requires a warrant from a US court before they can be searched.

READ MORE:UK warns Britons to be vigilant abroad as ISIS threat grows
Earlier this year, new head of GCHQ Robert Hannigan warned that tech companies were in denial over their platforms being coopted by terror groups, and warned that social media sites were being used as "command and control networks" for criminals.
However, a number of civil liberties campaigners have criticized the report's proposals, arguing they would do little to curb terror activity, and instead infringe on the privacy of ordinary citizens.
"The committee should not use the appalling murder of Fusilier Rigby as an excuse to justify the further surveillance and monitoring of the entire UK population. To pass the blame to internet companies is to use Fusilier Rigby's murder to make cheap political points," said Open Rights Group executive director Jim Killock.
"Mass surveillance erodes the basic trust between citizen and state by treating us all as suspects. If the government keeps finding new ways to justify indiscriminate whole-population trawls, it will be fair to say that we have lost our liberty and the terrorists have won."