Woman who raised $114k with teary-eyed mugshot will face charges again after breaking deal with prosecutors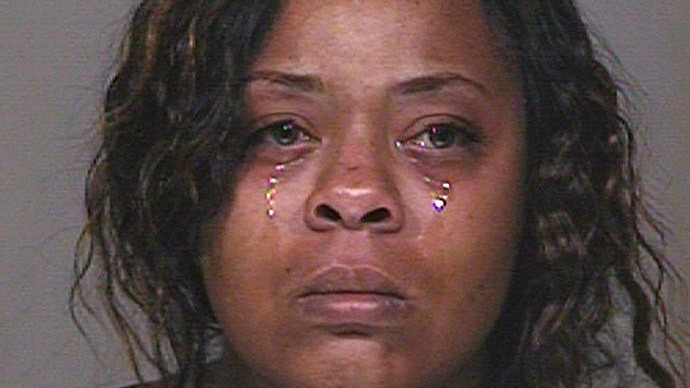 ​An Arizona woman who made headlines earlier this year with the help of a teary-eyed mugshot has reportedly lost a deal with prosecutors and one-time supporters by dubiously spending thousands of dollars in donated money.
The woman, Shanesha Taylor, received more than $114,000 from roughly 4,000 supporters this year after it was widely reported that she was arrested in March and charged with felony child abuse when police caught her abandoning her children in a hot car while attending a job interview.

Taylor, who said she was homeless and jobless at the time of her arrest, soon saw her luck change when a mugshot of the visibly emotional mother made its rounds on the internet and earned her the sympathy of thousands of supporters who sent in donations to help her get back on her feet.

Eight months after her arrest, however, Taylor is once again in trouble. This week it was reported that Taylor has been spending thousands of dollars every month since the donations started coming in. Instead of starting a trust fund for her children, as she had promised prosecutors, Taylor has instead apparently been spending upwards of $300 a month on clothing and even gave the father of her children $6,000 to record a rap album.

Rev. Jarrett Maupin, a civil rights activist who cheerleaded for Taylor's cause, told Phoenix, Arizona's WITI News this week that a "deal of a lifetime" he helped broker with prosecutors has now fallen through because of the mom's spending.

Taylor hasn't been attending the numerous job interviews he set up, Maupin told the network, and failed so far to adhere to the legal deal that was supposed to eliminate all charges against the woman in exchange for the establishment of a trust fund and her enrollment in drug and parenting classes.

"She didn't go to the interviews, didn't return calls, wasn't interested in the kind of jobs we were able to bring to the table for her. This was someone who had no job at all," Maupin told WITI.

"The money is gone. It's been spent. It's been wasted on designer clothes, Michael Kors. We want to see the bank statements because we see her in designer jeans, and we understand that she paid for studio time for her baby daddy's rap career. I am flabbergasted by that," he said. "I just hope we haven't spoiled that goodwill throughout the country because there is going to be someone else that is going to need help."

According to the network, Taylor's lawyers quit earlier this week and she's now been handed a public defender to represent her in court when her trial starts on Dec. 10. The Republic reported this week that the Maricopa County Attorney's Office plans to follow through with prosecuting Taylor on account of her having not adhered to her side of the bargain.