Obama to announce immigration action on Thursday defying GOP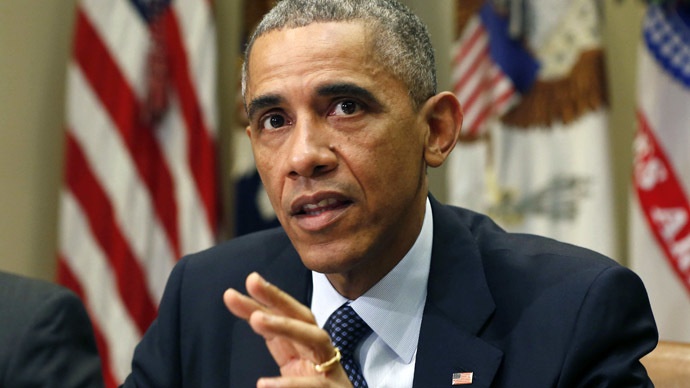 US President Barack Obama will announce an executive order on immigration reform Thursday, according to the White House.
In a statement on Wednesday, the White House said Obama will give a prime-time address at 8 p.m. on Thursday to discuss his plan for immigration reform, likely to include temporary reprieve from deportation for as much as 5 million undocumented immigrants.
President Obama will address the nation tomorrow night on new steps he's taking to fix our broken immigration system: http://t.co/tsLHuHb3Ed

— The White House (@WhiteHouse) November 19, 2014
A senior congressional aide told The Washington Post that Obama's chief of staff, Denis McDonough, will meet with Democratic senators on Thursday, further proof that an executive action looms. Democrats have worked in recent days, writing op-eds and appearing on television, to defend such an announcement from Republican criticism.
Pres. Obama was first reported on Wednesday to be giving an immigration announcement on Friday, but later the White House said the address would be given on Thursday evening.
"This is a step forward in the President's plan to work with Congress on passing common-sense, comprehensive immigration reform," White House press secretary Josh Earnest said.
Last Wednesday, following the Republican Party's takeover of the US Senate, Obama warned that he would take whatever lawful actions he feels are necessary to "improve the function of our immigration system," following years of unsuccessful efforts from Congress to accomplish as much on its own. The White House says that the Republican-controlled House of Representatives has previously pushed back on efforts from Democratic lawmakers to introduce immigration reform, and the results of last Tuesday's mid-term elections will soon see to it that the GOP has a majority in the Senate as well next session.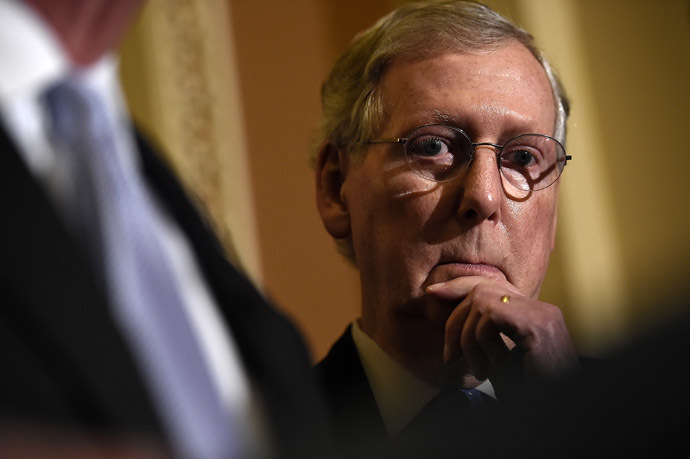 "So if in fact there is a great eagerness on the part of Republicans to tackle a broken immigration system, then they have every opportunity to do it," the president said. "My executive actions don't prevent them…but should be a spur for them to try and get something done," said Obama.
On the heels of Obama's post-Election Day remarks, Republican Party representatives said the GOP should consider countering any attempt from the White House to unilaterally weigh in on immigration reform with an order of impeachment. GOP leaders added that any executive action would "poison the well" for the rest of Obama's two-plus years in office.
Sen. Mitch McConnell (R-Kentucky), the soon-to-be Senate majority leader, said the use of executive authority in this instance "would be like waving a red flag in front of a bull."
Obama timing his immigration announcement to make the political debate around Thanksgiving dinner table that much more unbearable

— Sam Stein (@samsteinhp) November 19, 2014
By taking executive action, it is likely that Obama will derail any opportunities to cooperate with the GOP majority in Congress during the rest of his term, including on bipartisan initiatives like tax reform, among other issues.
You can share this story on social media: