Obama vows to defy GOP Congress and pass immigration reform with executive order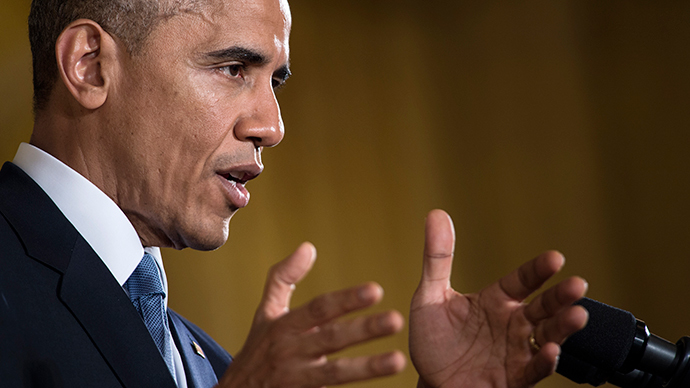 Following a disappointing Election Day for his Democratic Party, President Barack Obama said he may sign an executive order on immigration reform so the Republican-controlled Congress can take the issue up on its own.
From the White House on Wednesday afternoon, Pres. Obama told reporters he's willing to authorize an immigration reform bill himself in order to kick-start lawmakers in the House of Representatives and Senate to work on their own solution.
"If in fact the Republican leadership wants to see an immigration bill passed, they now have the capacity to pass it," Obama said this week hours after the GOP secured a majority in both the House and Senate.
Absence any immediate effort, however, Pres. Obama said he'll sign an executive order on immigration before the end of the year. At that point, he said, Congress will be hard pressed to come up with their own bill to supersede the administration's action.
"I have consistently said that it is my profound preference and interest to see act ask on a comprehensive immigration reform bill," Obama said, the likes of which he hopes would strength the United States' southern border but also put in place a framework for undocumented aliens to "get in the back of the line" and eventually gain citizenship.
Pres. Obama has sought immigration reform since his first term, but efforts during the last six years have been stalled in Congress, largely thanks to Republican Party lawmakers. Now with the GOP gaining control of both the House and Senate after this week's midterm elections, Obama said during Wednesday's presser that while he believes House Speaker John Boehner (R-Ohio) was sincere about achieving reform in recent months, the White House will write its own rules in lieu of waiting for the incoming Congress to accomplish as much.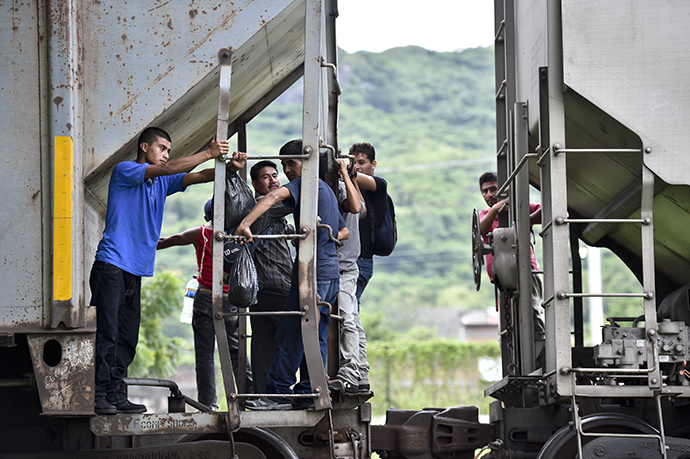 "I would act in the absence" of a congressional solution, Obama said, and "…take whatever lawful actions that I can take that I believe will improve the function of our immigration system."
"But whatever executive action I take," Obama added, "will be replaced and supplanted with action by Congress."
"If [Congress] want to get a bill done, whether it's during the lame duck or during next year, I'm eager to see what they have to offer," the president said. "What we can't do is just keep waiting. There is a cost to waiting."
Ahead of the president's presser on Wednesday, Sen. Mitch McConnell (R-Kentucky), the soon-to-be Senate majority leader for a GOP-majority chamber, said the potential use of executive authority to pass immigration reform "would be like waving a red flag in front of a bull."
"I have no doubt that there will be some Republicans who are angered or frustrated by any executive action that I may take," Obama acknowledged. "Those are folks I just have to say who are also deeply opposed to immigration reform in any form and blocked the House from being able to pass a bipartisan bill. I have said before that I actually believe that John Boehner is sincere about wanting to get immigration reform passed, which is why for a year I held off taking any action beyond what we had already done for the so called Dream Kids, and did everything I could to give him space and room to get something done. And what I also said at the time that if in fact Congress, this Congress, could not get something done, that I would take further executive actions in order to make the system work better."
"So if in fact there is a great eagerness on the part of Republicans to tackle a broken immigration system, then they have every opportunity to do it," the president added. "My executive actions don't prevent them," said Obama, "…but should be a spur for them to try and get something done."
In August, RT reported that the White House was considering an executive order that would provide "temporary relief for law-abiding undocumented immigrants who are closely related to US citizens or those who have lived in the country a certain number of years," per administration sources who spoke with the Washington Post. Weeks before hand, the GOP-controlled House authorized Boehner to sue Obama after the speaker accused the president of abusing his executive power to unilaterally extend deadlines pertaining to his hallmark Affordable Care Act.
You can share this story on social media: