​US fast-food chains 'disproportionately' targeting black youth – study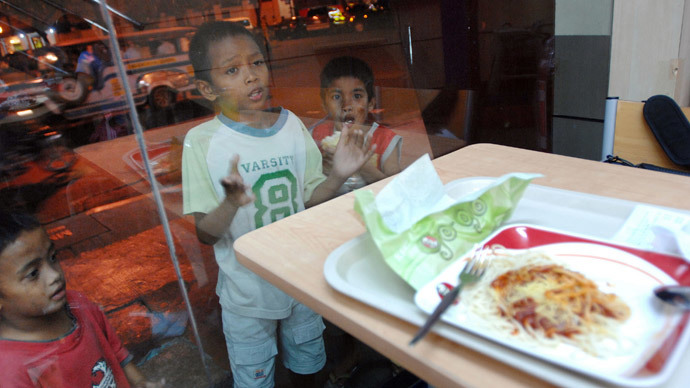 Children in lower-income, black communities are more heavily targeted by fast-food advertising and gimmicks designed to appeal to them, according to a newly published academic study.
Between 2010 and 2012, researchers at Arizona State University and the University of Illinois at Chicago examined 6,716 fast-food restaurants across the country to analyze the use of what is called child-directed marketing (CDM), i.e. free toys, kids' play areas, posters featuring cartoon characters inside and outside restaurants.
READ MORE: Russia may ban fast food commercials in TV programs for kids
The study did not take into account fast-food advertising found in the media and digital ads.
The US fast-food industry spends "nearly a quarter of their marketing budgets targeting youth aged 2 to 17 years," Arizona State University nutrition professor, Punam Ohri-Vachaspati, the lead author of the study, said.
"In 2009, fast food restaurants spent more than $700 million to market their products to children and adolescents; nearly half of the amount went toward premiums such as kids' meal toys."

"Majority black communities, rural areas, and middle-income communities are disproportionately exposed," the study concluded.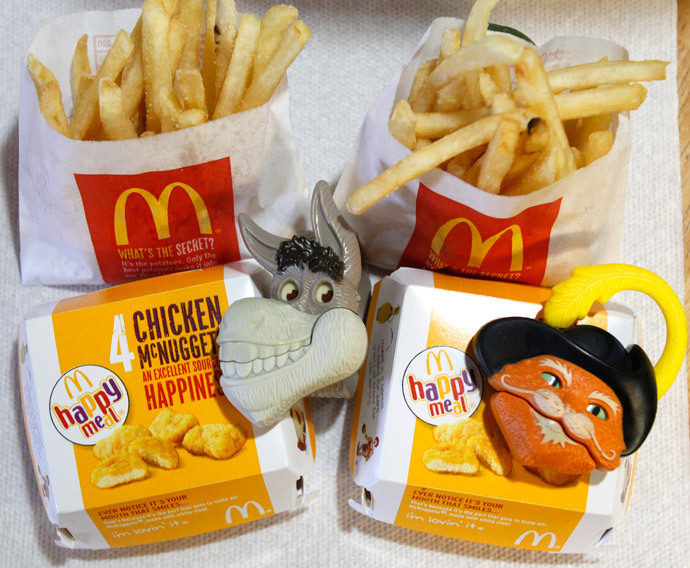 The research has shown that fast-food chains located in predominantly black neighborhoods were about 67 percent more likely to use child-directed marketing - indoor display of kids' meal toys - than those in white areas.
At the same time, it was discovered that fast-food outlets in rural areas were "40 percent more likely to use these tactics than those in urban areas."

It appeared that fast-food chains were over 6 times more likely to use such child-directed marketing strategies than independent restaurants, said the Huffington Post citing the study.
The results of the study demonstrated that 20 percent of examined restaurants used one or more strategies aimed at children. The most popular was an indoor display of kids' meal toys, followed by exterior ads with cartoon characters, as well as ads with kids' meal toys.
Targeting children with fast food is of "great concern," says Ohri-Vachaspati, because it may alter their "current consumption patterns." This is worrisome since a diet heavy on fast food "may lead to obesity or poorer health."
In the US, the consumption of fast food ranks as the "second largest source of total energy in the diets of children and adolescents," the study revealed. Between the ages of 2- to 18-year-olds, a fast-food diet "provides 13 percent of total calories consumed."

"Each day, almost a third of children aged 2 to 11 years and more than 40 percent of 12- to 19-year-olds consume food and drinks from fast food restaurants," it continued.
"In light of these findings, it is important to urge the fast-food industry to limit children's exposure to marketing that promotes consumption of unhealthy food choices."
Ohri-Vachaspati was at a loss to explain why fast-food marketers were more heavily targeting youth in lower income, black communities as compared to white, upper-income ones.
READ MORE: Poland bans junk food in schools
"However, based on previous research, we know that these communities are more likely to consume fast food, have poorer access to healthy options and have higher rates of obesity," she told AFP.
Ohri-Vachaspati said she hopes that the findings compel the fast-food industry to "limit children's exposure to marketing that promotes unhealthy food choices."
You can share this story on social media: