Russia may ban fast food commercials in TV programs for kids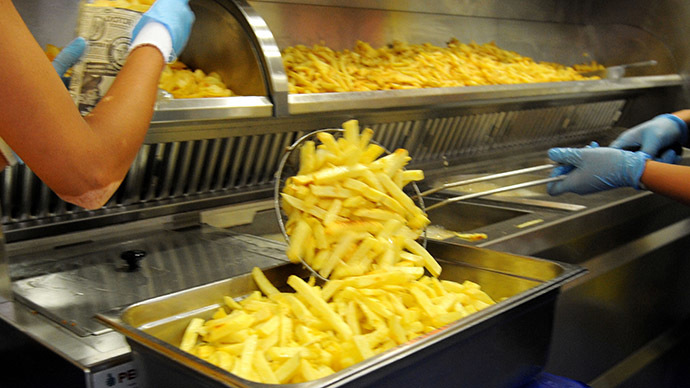 Russia may ban the advertising of junk food during children's shows aired on national TV or radio. The Parliament is considering new amendments to the Advertising Law which would limit marketing of foods containing high amounts of fat, salt and sugar.
A relative new comer to Russian politics, young MP Alena Arshinova, is trying to change the face of the nation by banning fast food commercials from children's radio and TV channels, by introducing an amendment to the Russia's Advertising Law.
"Every children's program is a guide, instilling some values, giving moral guidance. But we must understand that the child does not take advertising in isolation from fairy tales or cartoons. And the favorite program in the future is associated with a particular product, often harmful to health," explained Arshinova.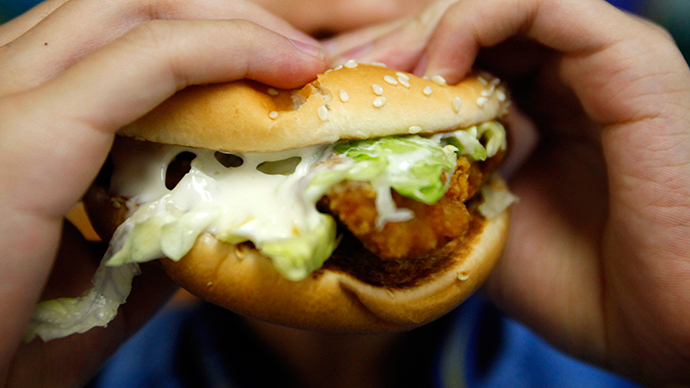 The aim of the amendment is to shield the children from the "aggressive" pressures of the consumer market, she says, so that children would not start asking their parents to buy them junk food after watching their favorite show.
READ MORE:Russian MPs eye tobacco-like mandatory 'scare' packaging for fast food
Back in 2013, legislation was introduced in the State Duma proposing a break in kids' programs for commercial purposes, but was later voted down. Under the current law, advertising is only permitted at the start and the end of the program.
The new amendment should fit in under the Health Care Development Program to 2020 that the Russian Ministry of Health, among other things is focusing on increasing public awareness about healthy food consumption. Obesity, high blood sugar and cholesterol are all due to be handled.
You can share this story on social media: