​Russian MPs eye tobacco-like mandatory 'scare' packaging for fast food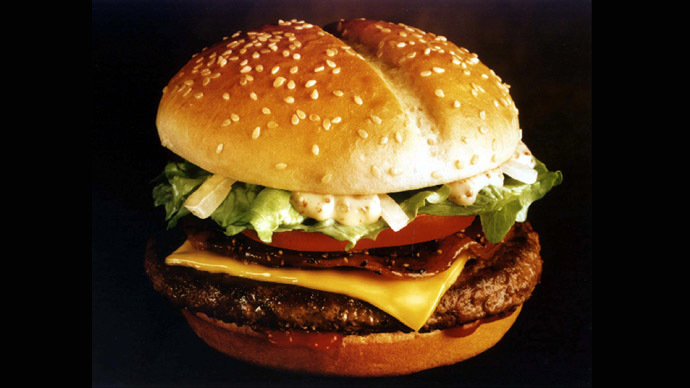 If a group of Russian MPs has it their way, soon hamburgers, French fries and soda drinks sold in the country would have mandatory warning of the diverse effects that fast food can have on health, just like on cigarette packs.
The legislation that would put fast food on par with tobacco in Russia is yet to be submitted to the parliament, but the three sponsors of the potential bill say it's necessary.
"Our consumers have to be informed about the harmful ingredients in products, similar to the measures taken towards cigarettes," the three MPs told Izvestia newspaper. "Excessive consumption of such products leads to obesity, harms lungs, heart, kidneys and liver."
"Packaging of such products should have threatening pictures showing the diseases that can be caused by overconsumption of fast food."
McDonald's, one of the largest fast food chains in Russia, declined to comment on the possible requirement to put less-than-appetizing pictures on big-mag wraps for the newspaper, saying the company would need to study the actual bill first. But their competitors from the Burger Club chain said the measure would be overkill.
"We are firmly against any warnings and threatening pictures," said Ksenia Danderya, spokeswoman for the chain's development department.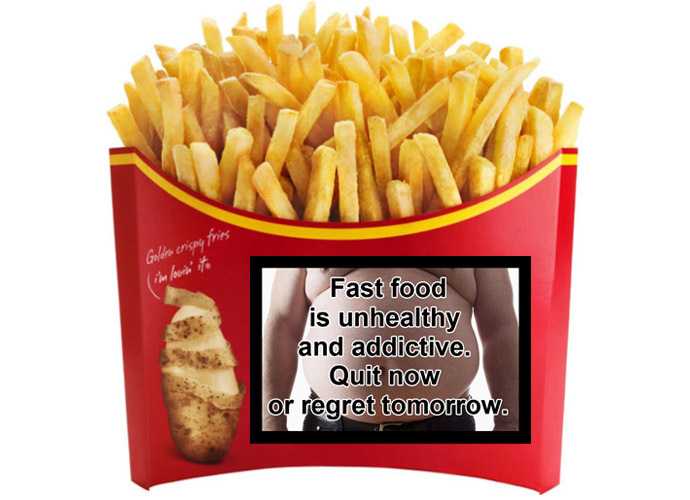 Earlier two McDonald's restaurants in Russia's Novgorod Region was criticized by the consumer rights watchdog Rospotrebnadzor, which said some of the products sold there failed their routine quality checks. As the service demanded that violations were stopped, the agriculture watchdog Rosselkhoznadzor launched its own investigation into the quality of ingredients used by McDonalds as well as two other large fast food chains, KFC and Burger King.
The Russian authorities appear to have been investing a very high interest into the quality of products imported into Russia from some other countries. For instance, agriculture imports from Ukraine have been practically banned, while those from Poland have been seriously restricted.
Some commenters say that Russia is retaliating for sanctions which those countries imposed against Russia on a call from Washington.
You can share this story on social media: