European business lobby warns new Russian sanctions will hit Ukraine and EU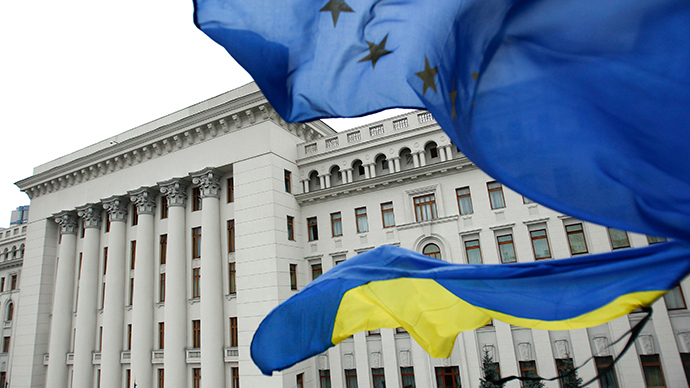 ​The Moscow-based Association of European Businesses (AEB), which represents more than 600 European companies working in Russia, said on Wednesday it "deeply regrets" the new sanctions.
"Considering the volume of trade between Russia and the EU, and Russia and Ukraine, the AEB expects that these new sanctions will not only hurt the Russian economy, but also will restrict growth in both the EU and Ukraine," it said in a statement.
The EU expanded its sanctions to block Russia's oil and defense sectors, and any linked technology. VTB, the country's second largest by assets and its subsidiary Bank of Moscow, as well as Rosselkhozbank (Russian Agricultural Bank) are now all banned from raising funds in European capital markets.
Sanctions are scheduled to last for 12 months, but the EU will review the sanctions after three months.
On Wednesday Russia's VTB called the move "politically motivated" and says it is "misguided" since the bank strictly adheres to all international laws and regulations.
"We view this decision as politically motivated, unfair, legally dubious and economically damaging for all parties," the bank's statement said.
The sanctions won't be a setback for the banking group with more than $266 billion in assets, and it is "confident in our ability to raise new funding when necessary."
The other two Russian lenders – Rosselkhozbank and the Bank of Moscow – also said fresh EU restrictions won't hit their operations, and that customers wouldn't feel any blowback.
International payment systems Visa and MasterCard, which have around 90 percent of the Russian market made a similar statement, saying their business in Russia will carry on as usual.
Russia's Central Bank said in a statement on Wednesday it will "take adequate measures" to support targeted banks should they need help.
You can share this story on social media: