Former SpaceX employee faces life in prison for running Silk Road 2.0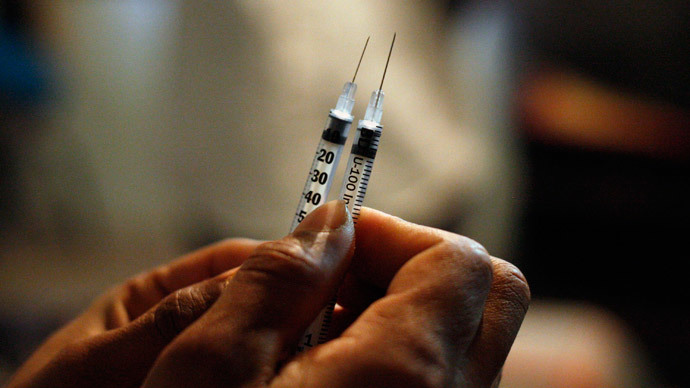 ​Federal authorities in the United States have announced charges against a California man arrested this week who is accused of operating the second incarnation of the infamous Silk Road online marketplace.
On Thursday, officials said that 26-year-old Blake Benthall of San Francisco, CA was apprehended a day earlier as the result of a 12-month-long investigation into Silk Road 2.0, a web-based black market that appeared online last year after its eponymous predecessor was pulled from the internet pursuant to a similar criminal probe.
The criminal complaint unsealed on Thursday suggests Benthall, a former software engineer for SpaceX, according to his Facebook, became involved in Silk Road 2.0 in November 2013 and assumed administrative duties of the site earlier this year up until his arrest this week. Authorities attest that his alleged relationship with the site constituted violations of federal computer hacking and drug trafficking laws, among other charges, and he faces life in prison if he's found guilty of the most serious of charges laid out in a four-count indictment unveiled this week. Ross Ulbricht, a 29-year-old man also from San Fran, is currently slated to be tried next year for his supposed role in running the original Silk Road and faces a maximum sentence of life imprisonment as well.
Here is alleged Silk Road 2.0 operator Blake Benthall. Oddly, feds haven't charged him with crimes against fashion. pic.twitter.com/IQ8voU6n8O

— Andrew Panda Blake (@apblake) November 6, 2014
Silk Road 2.0, an Amazon.com for elicit goods that could only be reached with the anonymity-centric Tor browser, acted as an online marketplace for international vendors and customers wanting to exchange cryptocurrency for narcotics and other contraband after the original Silk Road was shut down in October 2013 in connection with Ulbricht's arrest. Officials say that Benthall became involved in the second embodiment only weeks after Ulbricht was apprehended, and soon after "controlled and overseen all aspects" of the site.
"Let's be clear — this Silk Road, in whatever form, is the road to prison," US Attorney Preet Bharara said in a statement announcing the arrest. "Those looking to follow in the footsteps of alleged cybercriminals should understand that we will return as many times as necessary to shut down noxious online criminal bazaars. We don't get tired."
The 30-page criminal complaint against Benthall this week alleges that he became Silk Road 2.0's mastermind in late 2013 and administered all operations of what authorities call "one of the most extensive, sophisticated and widely used criminal marketplaces on the internet."
Before Silk Road 2.0 even launched, however, the site had already been compromised, according to this week's complaint. An undercover agent working for US Homeland Security Investigations (HSI) as part of a multi-agency probe "successfully infiltrated the support staff involved in running the Silk Road 2.0 website," the complaint reads, after becoming involved in the preliminary stages of the site days after Ulbricht's Oct. 1, 2013 arrest.
"On or about October 7, 2013," the complaint claims, the HSI-UC (HSI agent acting in undercover capacity) working for the government "was invited to join a newly created discussion forum on the Tor network, concerning the potential creation of a replacement for the Silk Road 1.0 website."
"The next day," it continues, "…the persons operating the forum gave the HSI-UC moderator privileges, enabling the HSI-UC to access areas of the forum available only to forum staff." Within a month the undercover agent had begun observing an individual on the forum using the screen name "Defcon," now believed to be Benthall, who over the course of a couple of weeks assumed all administrative duties after Silk Road 2.0's founder, an individual known only by a web handle, relinquished control.
For more than 10 months, authorities claim, Benthall ran the new Silk Road and collaborated with a crew of other high-level administrators as 150,000 monthly active users logged-on to purchase goods like heroin, ecstasy, fake passports and driver's licenses, and services in which customers could spend cryptocurrency in exchange for having an unknown party hack a target's computer or email account.
Under Benthall's guidance, the complaint alleges, Silk Road 2.0 imposed a five percent flat tax on all transactions that generated his team a commission that reached at times $400,000 a month as upwards of hundreds of kilograms of drugs including heroin, cocaine and LSD were bought and sold for hundreds of millions of dollars in Bitcoin.
Silk Road 2.0 was compromised before it even launched. An undercover fed had admin access a month before it went live pic.twitter.com/YXem0q58Fs

— Andrew Panda Blake (@apblake) November 6, 2014
According to the complaint, the undercover agent earned around $32,189 in Bitcoin through "salaries and bonuses" paid by "Defcon" to the website's staff. While assisting with the site's operations, though, the HSI-UC also gathered information for the authorities and eventually heled investigators locate a server in May 2014 hosted overseas and believed to be leased by "Defcon." The seizing of that server and the subsequent forensics examination provided authorities with the credentials to soon have complete control over the site, with which they access the administrative control panel that contained user-specific clues that ultimately led them to Benthall.
Benthall has been charged with one count of conspiring to commit narcotics trafficking; one count of conspiring to commit computer hacking; one count of conspiring to traffic in fraudulent identification documents; and one count of money laundering conspiracy. Ars Technica confirmed on Thursday that Benthall was at a San Francisco court house that morning where he was formally arraigned; the website reported from there that senior business editor Cyrus Farivar confirmed Benthall to be the San Francisco developer who maintained an active online persona using his real name.