Afghan translators left behind amid US troop withdrawal fear for their lives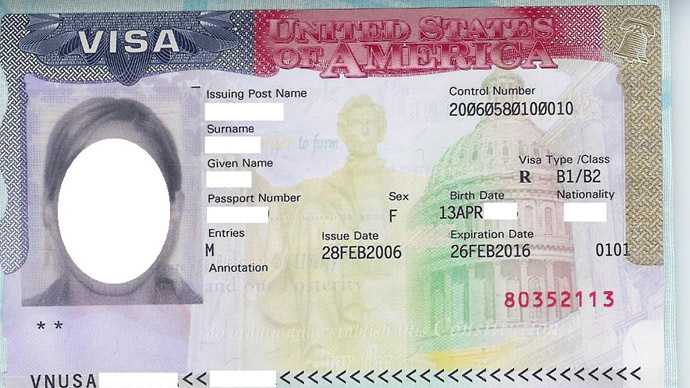 Thousands of Afghans who worked for the American military as interpreters have until the end of the year to apply for visas - many of them could be stranded or face death threats because of their collaboration with the United States.
With the deadline closing in, the application form is onerous – and slow pace could mean the difference between life and death for some.
Being an interpreter for the US military as an Afghan meant risking their lives to accompany troops on dangerous patrols, find out about attacks, and learn the whereabouts of planted improvised explosive devises.
READ MORE:Afghan reset? President Obama invites unity leaders to White House
With Afghanistan's unemployment rate at nearly 40 percent, it is likely that there weren't many alternatives. However, many of the interpreters became Taliban targets. The job also came with the chance of applying for a Special Immigrant Visa to the US for helping the military, but that deadline is due to expire on December 31.
The plight of Afghan interpreters and the approaching deadline were a topic of the most recent episode of "Last Week Tonight With John Oliver." The HBO host spoke with one Afghan who worked with the military only to see his father killed and his brother kidnapped by the Taliban. He has since arrived in the US, but his family is in hiding and he cannot count on the government to help them move.
"We are abandoning Afghans who worked with US troops to a certain death," Ronald Payne, founder of the Allied Freedom Project, a group that aids those applying for these visas, said to the Huffington Post. "The Taliban are not going to show mercy."
READ MORE:America's $7.6 billion war on Afghan drugs fails, opium production peaks
On his show, Oliver highlighted the extremely slow rate at which visas are being granted.
"Congress passed bills in 2008 and 2009 providing thousands of immigrant visas for local nationals who worked for the US military," Oliver said. "But despite huge demand, very few were issued. For instance, through the Afghanistan bill we could have given out 1,500 visas a year. Guess how many we gave out in 2011? It was three. The number of visas for Afghanis that risked their lives for us should not be so low that relatively stupid toddlers can count them on one hand."
An estimated 80 percent of Afghan interpreters cannot get US visas, Business Insider reported.
More Than 6,000 Afghan Interpreters Are Stuck in Bureaucratic Limbo http://t.co/lFylGtqx5v

— Matt Zeller (@mattczeller) November 4, 2014
In March, a bipartisan group of US lawmakers wrote to President Obama over the pending expiration and introduced a bill requesting more time for Afghans to immigrate to the United States.
"We have an obligation to people who put their lives on the line," said Rep. Earl Blumenauer (D-Ore.), who also co-sponsored the Afghan Allies Protection Extension Act.
READ MORE:Longest in US history: Afghan War turns 13, US military deaths grow 4-fold under Obama
Blumenauer said the current slow-paced visa system results from the need to coordinate efforts of the Homeland Security Department, the FBI, the State Department and other agencies looking to prevent potential militants from entering the United States.
DOS announces additional 1,000 Visas to Afghan interpreters & requests Congress extend program #LeaveNoOnehttp://t.co/FonD44orMW

— Ana Maria E. Tyrrell (@Anae1083) October 28, 2014
The bill would expand the Special Immigrant Visa program, which offers visas to Afghans who helped the US government's war effort, for at least one year. The program, currently due to stop accepting applications in the fall, would be extended through the end of 2015. The bill would also offer visas to more family members of foreign workers who were threatened after they aided the United States.
Under the SIV program, between fiscal year 2008 and fiscal year 2012, only 5,500 visas were issued out of a potential 25,000 to Iraqis, and 1,051 visas out of 8,500 to Afghans. A story in the Washington Post reported over 5,000 Afghan SIV applications were backlogged, Blumenauer said in his letter to President Obama.