FBI pushing for new domestic and global internet hacking powers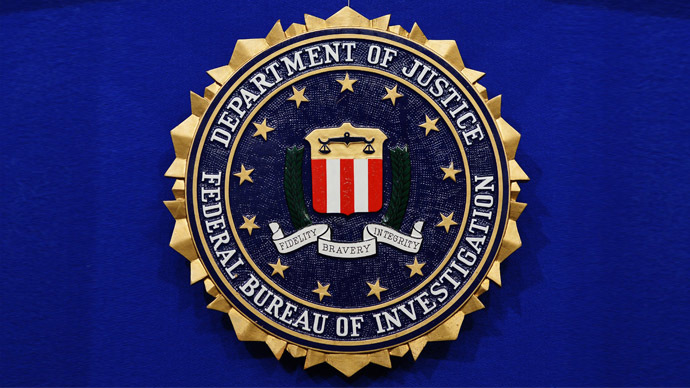 In a move that watchdog groups are calling an unconstitutional power grab, the Federal Bureau of Investigation is reportedly looking to rewrite the espionage rulebook, giving it the authority to hack into computers at home and abroad.
With little public debate and congressional oversight on the issue, the FBI appears set to make the fourth amendment to the Constitution wholly redundant, which protects Americans against "illegal searches and seizures,"The Guardian reported.
The Department of Justice will present its case on November 5 to the Advisory Committee on Criminal Rules.
"This is a giant step forward for the FBI's operational capabilities, without any consideration of the policy implications. To be seeking these powers at a time of heightened international concern about US surveillance is an especially brazen and potentially dangerous move," Ahmed Ghappour, an expert in computer law at the University of California, who will participate in next week's meeting, told the Guardian.
READ MORE: FBI pretended to be Seattle newspaper in order to hack suspect's computer
Ghappour warned the passage of the new legislation would represent the greatest expansion of "extraterritorial surveillance abilities since the FBI's inception." He told the British daily that "for the first time the courts will be asked to issue warrants allowing searches outside the country."
Concerning the threat of damaging America's diplomatic relations, already wobbly following the Snowden revelations, Ghappour went on to add that in "the age of cyber attacks, this sort of thing can scale up pretty quickly."
Presently, the FBI is reasonably restricted in its power to hack into domestic computers, requiring it to be granted court approval by judges working in the region where the surveillance will occur. The amendments that the domestic spy agency is seeking, however, would give judge's the legal authority to issue a warrant to the FBI in a "district where the media or information is located has been concealed through technological means."
Moreover, the amendments – something internet watchdog groups have been warning might eventually happen – would apply to all criminal cases, not just those related to "terrorists."
In euphemistic terms, the new surveillance powers the FBI is seeking are known as "network investigative techniques," which allows malware to be exported to a targeted computer, thereby giving agents nearly full control over the machine – even allowing it to conduct surveillance on any other computers within the user's social group.
"This is an extremely invasive technique," Chris Soghoian, principal technologist of the American Civil Liberties Union, told the Guardian. "We are talking here about giving the FBI the green light to hack into any computer in the country or around the world."
Just this week, Soghoian obtained documents from the Electronic Frontier Foundation that in 2007 the FBI had planted a bogus Seattle Times/Associated Press story on a criminal suspect's computer as a ploy to export the spyware onto the computer.
READ MORE: FBI impersonates repairmen in Las Vegas hotel to bust gambling ring
Soghoian underscored the feelings of many watchdog groups when he emphasized that next week's hearing "should not be the first public forum for discussion of an issue of this magnitude."
You can share this story on social media: