FBI impersonates repairmen in Las Vegas hotel to bust gambling ring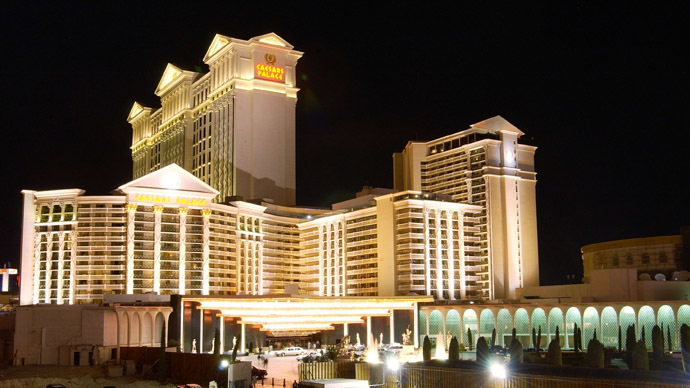 Like a scene out of a Hollywood thriller, the Federal Bureau of Investigation [FBI] allegedly cut internet service at a Las Vegas hotel to enable agents, posing as technicians, to enter villas and gather evidence against a gambling ring.
The FBI covert reconnaissance work at Caesar's Palace is just the latest example of creative yet controversial methods being employed by the domestic intelligence agency to nab unsuspecting criminals.
READ MORE: FBI pretended to be Seattle newspaper in order to hack suspect's computer
The FBI covert operation aimed to gain evidence against Wei Seng Phua, 50, a Malaysian national who is believed to be a member of the 14K Triad, a powerful East-Asian criminal organization. Phua faces charges of running an illegal betting operation out of his $25,000 dollar per-night villa at Caesars Palace during the 2014 World Cup, but his lawyers say the evidence taken should not be permissible in court.
The Associated Press obtained "30 minutes of audio and video recordings" of the FBI operation, which reportedly featured Caesar's technician Mike Wood instructing Nevada Gaming Control Board Agent Ricardo Lopez on his appearance before the FBI agent entered one of Phua's villas on July 4.
"If you put on that shirt, you have to look the part. Go all the way," Wood told Lopez. FBI agent Mike Kung, selected for the assignment because he speaks Chinese, also impersonated a technician for the reconnaissance job.
Eight Persons Charged in Las Vegas with Running Illegal Gambling Operation from Local Casino: — Las Vegas http://t.co/3jSA6HYuOX

— FBI Las Vegas (@FBILasVegas) July 15, 2014
Following the covert operation, Wei Seng Phua, his son Darren Wai Kit Phua, Seng Chen Yong and Wai Kin Yong and four others were arrested by federal agents. Phua's defense attorney, Thomas Goldstein, is challenging evidence the FBI collected in what he said was an illegal search.
"The next time your telephone service goes out, the 'repairman' who responds may actually be an FBI agent who cut the line himself," Phua's lawyers said in court documents presented on Tuesday. "The next time your cable television service goes fuzzy, your plumbing backs up, or your lights go dark, caveat emptor: the source of the problem may actually be the government agent lurking in his car down the street, waiting for you to call for help – thereby unknowingly 'consenting' to him using a secret camera to record you and the most private spaces in your home."
The men face a number of charges, including operating an illegal betting business, and aiding and abetting. None of the 8 defendants has entered a plea, but their defense team said on Tuesday that they all deny any wrongdoing.
A retired federal prosecutor, Mark Rasch, said the FBI evidence probably will be dismissed by the court.
"Police are allowed to use a certain kind of subterfuge, but what they can't do is create a certain kind of circumstance," Rasch said, as quoted by AP.
To further boost their case, the FBI carried out their undercover operation against the advice of assistant US attorney, Kimberly Frayn, according to defense lawyers for four of the eight men charged, AP reported.
Meanwhile, Phua also faces charges of operating an illegal gambling business in Macau, which ranks as the richest city in the world, as well as the world's largest gambling center.
The FBI work in Las Vegas is just the latest example of the agency employing controversial methods for nabbing suspects.
This week, the editor of the Seattle Times newspaper said she was "outraged" to learn that the FBI made a mock-up of the publication's website in 2007 in order to spread spyware onto the computer of a bomb-threat suspect.
"We are outraged that the FBI, with the apparent assistance of the US Attorney's Office, misappropriated the name of The Seattle Times to secretly install spyware on the computer of a crime suspect," Seattle Times Editor Kathy Best said Monday. "Not only does that cross a line, it erases it."
You can share this story on social media: